SACRAMENTO, Calif. /California Newswire/ — Calif. Assembly Speaker Anthony Rendon (D-Paramount) released the following statement after the Assembly passed Senate Bill 32 to extend California's landmark emissions reductions goals: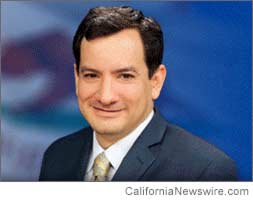 "Our climate change efforts are proof California can be progressive and prosperous at the same time. Harmful emissions are going down, and the economy is going up. That's a success story – plain and simple. We've done so much on this front, and we can't turn back now. That's why extending our emission reductions goals is so critical.
"With SB 32, we continue California's leadership on climate change, we keep making sure our air gets cleaner, and we ensure the economic and environmental benefits of our efforts reach all California communities. To ensure those goals are achieved, we must also pass AB 197 to ensure greater legislative oversight, as well as agency accountability and data transparency from the California Air Resources Board.
"Ten years ago, the Assembly passed AB 32. Today, we honored that history by again making history and passing SB 32. We will continue working to do the same for AB 197."
Website of Assembly Speaker Anthony Rendon: www.asmdc.org/speaker