SACRAMENTO, Calif. /California Newswire/ — Led by students and parents, Calif. Assembly Democrats, including Speaker Anthony Rendon (D – Paramount) and members of the Assembly Budget and Higher Education Committees today announced a bold higher education budget package designed to reduce student debt and make college affordability a reality for the nearly 2.8 million undergraduate students in California's University of California (UC), California State University (CSU) and California Community College (CCC) systems.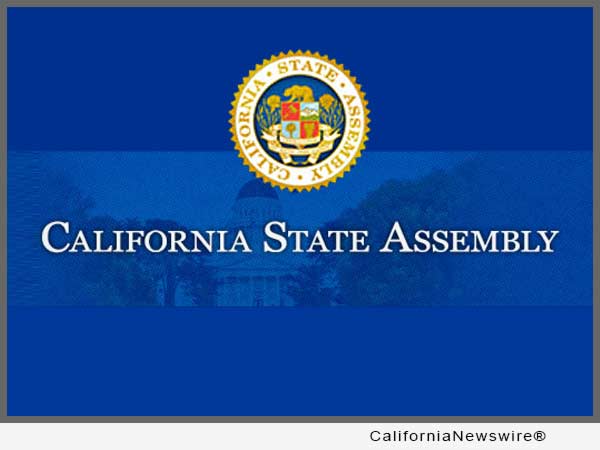 These proposals build on years of work by Assembly Democrats to expand access and increase affordability at California's public colleges and universities. Specifically, the "Degrees Not Debt" budget package will:
1. Make Community Colleges 'tuition free' for one year for any full time in-state student.
2. Expand the successful 'Success Grants' program for CCC students.
3. Reject Governor Brown's proposal to eliminate the 'Middle Class Scholarship'.
4. Create the 'Degrees Not Debt Scholarship' to address non-tuition related costs associated with attending the UC or CSU.
The CCC system is the largest provider of public higher education in the nation, serving over 2.1 million students. While the CCC system is often considered the most affordable and accessible higher education option, California's high cost of living makes college accessibility difficult for many students. For CCC students, this budget package works to addresses these challenges by making the first year at any community college 'tuition free' for all full time in-state students and expanding the state's 'Success Grant' program to help lower income students with living expenses and other costs associated with college.
"As the former President of the largest community college district in the nation, and as someone who heavily relied upon financial aid in college myself, I know how important affordability is to students," said Assemblymember Miguel Santiago (D-Los Angeles). "Providing one year of free community college to all first-time, full-time students can expand access to financial aid, promote equity, increase enrollment, help improve academic performance, and boost college completion rates. It's time for us to walk the walk on creating the college-going culture that we need in California."
In 2013, California created the Middle Class Scholarship, which covers up to 40 percent of tuition for roughly 55,000 lower and middle-income students. Governor Brown earlier this year proposed the phased out elimination of the program which has proven to be highly successful in helping students afford college and graduate with less student debt. Without the Middle Class Scholarship, over the course of a four-year education, CSU students could face about $9,000 in increased student debt and UC students could face about $20,000 in increased student debt. Assembly Democrats will reject Governor Brown's proposal and reaffirm their commitment to this critical program for middle class families.
A December 2016 Public Policy Institute of California (PPIC) poll affirmed the work of Assembly Democrats by finding a strong majority of California residents believe that college affordability is a big problem and nearly half of all Californians mention affordability, cost, or student tuition and fees as the most important issue facing the state's public colleges and universities.
"A college education is the greatest gift we can give to our children. Eliminating the debt burden of our graduates will free them to achieve even more success and stability in life," said Assemblymember Phil Ting (D-San Francisco), Chair of the Assembly Budget Committee. "Getting into college is challenging. Figuring out how to pay for it should not be more difficult. Access to aid dramatically increases the odds students enroll in college and graduate."
In spite of the success of the Middle Class Scholarship, Assembly Democrats have found that too many California students are continuing to graduate with excessive debt. Such debt makes it difficult for young workers to buy a home, start a family and fully contribute to our state. In 2016, Assembly Democrats asked the Legislative Analyst's Office (LAO) to develop a plan that will help California college students graduate debt free. The LAO completed their report to the Legislature in January 2017 and provided a number of pathways to help California students graduate debt free.
To further California's commitment to making debt free college a reality, Assembly Democrats announced the creation of the 'Degrees Not Debt Scholarship', based upon recommendations from the LAO report that will provide a supplemental grant to all full time students receiving Cal Grants, University Grants, or the Middle Class Scholarship (family income under $150,000) to cover growing non-tuition costs associated with attending college. Under the new program, based upon a model of shared responsibility, students would be expected to contribute a portion of the total cost of college through part time and summer employment and families with incomes over $60,000 would be expected to financially contribute. The Degrees Not Debt Scholarship would then fill in the gap, based upon financial need, so that the full costs of higher education can be met without the dependence upon additional student debt.
"For fourteen years I served day in and day out with students struggling to pay for college," said Assemblymember Monique Limón (D – Santa Barbara). "These Assembly proposals reaffirm the promise of what a college degree should mean – opportunity, economic mobility, and investment in our future workforce."
The tentative cost estimate for the Diplomas Not Debt Scholarship is $1.5 billion. Phasing in the Degrees Not Debt Scholarship over a five year period will make the costs manageable for the state budget and will reduce college debt by 20% each year until debt free college is achieved.
"As Chair of the Assembly Budget Subcommittee on Education Finance, I have made it a priority to expand access and increase affordability at all of California's public colleges and universities," said Assemblymember Kevin McCarty (D – Sacramento). "The Degrees Not Debt Scholarship is California's most progressive effort to date to help eliminate the debt burden of lower and middle class college students. California is once again leading the nation in making debt free college a reality and I am proud of our critical work to help all of our state's students achieve their academic goals."
Collectively, the, "Degrees Not Debt" budget package will create the most progressive public investment in higher education in the United States and will highlight one of the Assembly Democratic Caucus' most important budget and policy priorities: making college more accessible and affordable to every student and family in California.
"With this proposal, California is taking the boldest step in the nation to make college debt-free," Speaker Rendon said. "By 2025, California will be short one million college graduates we'll need to keep our economy going. Making college debt-free will encourage more students to go to college and leave with degrees, not debt."
The Assembly Budget Subcommittee on Education Finance will discuss and vote on these items at their hearing scheduled for Tuesday, March 14, 2017.
Social Media:
@Rendon63rd @PhilTing @AsmKevinMcCarty @AsmJoseMedina @AsmMoniqueLimon @SantiagoAD53 @QuirkSilva65th
#DegreesNotDebt #CADebtFreeCollege #CALeg
You can view the Facebook Live broadcast of the press conference at: www.fb.com/AsmKevinMcCarty