SACRAMENTO, Calif. /California Newswire/ — This past week, Calif. Assemblymember Speaker Anthony Rendon (D – Lakewood) announced he has renamed Assemblymember Patrick O'Donnell (D – Long Beach) as Chair of the Assembly Select Committee on Ports and Goods Movement. Assemblymember O'Donnell's district includes the twin ports of Long Beach and Los Angeles, which together represent the two busiest maritime hubs in the United States.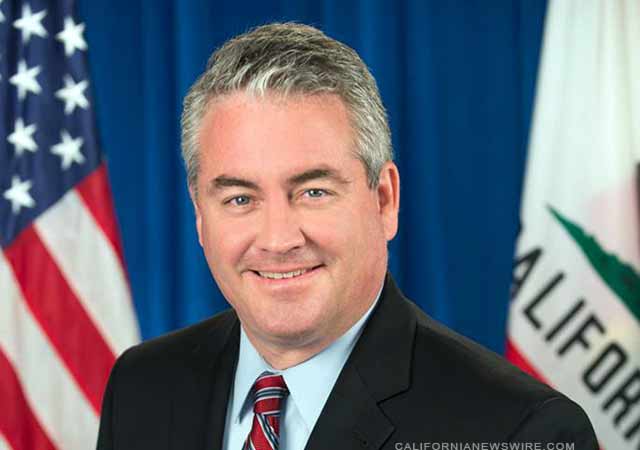 "Most policy makers are interested in moving people, but my focus is on moving containers," said Assemblymember O'Donnell. "Goods movement represents roughly one-third of the jobs in California, so ensuring the industry remains cost competitive, efficient, and environmentally sustainable is critical to our future prosperity. I look forward to my continued partnership with key stakeholders as well as the hardworking men and women at our ports to grow this vital sector of our economy."
As chair of the select committee, Assemblymember O'Donnell introduced legislation to establish an Energy Efficient Ports Program, as well as a bill to dedicate cap-and-trade funds for initiatives designed to reduce the environmental impacts of the state's port operations. The Assemblymember also has been a leading voice in the effort to improve turn times and reform PierPass, a not-for-profit company created by marine terminal operators to address multi-terminal issues such as congestion, security and air quality at the ports of Long Beach and Los Angeles.
Assemblymember Patrick O'Donnell represents the 70th Assembly District which includes Long Beach, Signal Hill, San Pedro and Catalina Island.