SACRAMENTO, Calif. /California Newswire/ — Today, Calif. Assemblymember Sabrina Cervantes (D-Corona) introduced a bill to help military families. The bill, Assembly Bill 226, would require the state Commission on Teacher Credentialing to give priority to applicants who are spouses of active United States Military service members.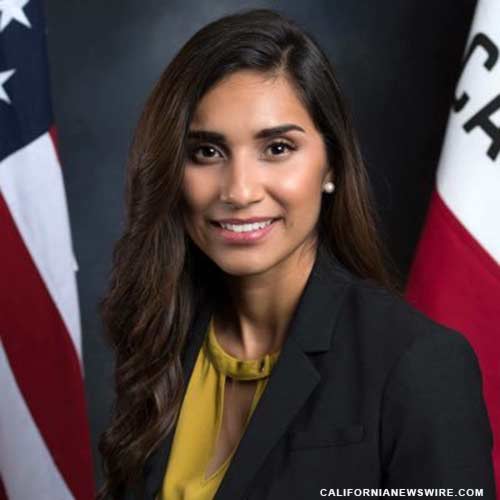 "Military families sacrifice so much on our behalf," Assemblymember Cervantes said. "We must do whatever we can to support military families while their loved ones are deployed abroad protecting our Nation and our cherished freedoms."
According to a 2012 survey of military families by the United States Department of Defense, the most common occupation amongst military spouses is teaching. More than 1 in 20 military spouses are teachers for children in the K-12 range, and more than 1 in 100 military spouses are post-secondary teachers. The ability of military spouses to find work remains a real issue, as the unemployment rate for military spouses is 23 percent, according to a 2016 survey by the Department of Defense.
"I come from a family of veterans, and my mother is a teacher," Assemblymember Cervantes said. "So I understand that military families are required to frequently move from state to state based on their loved ones' deployments. The different credentialing requirements imposed on teachers by each state often provide unnecessary barriers to military spouses getting teaching jobs. AB 226 will expedite the process for military spouses in California to receive their teaching credentials in order to help them find rewarding work as teachers."
AB 226 will next be referred to an Assembly policy committee by the Assembly Rules Committee.
Sabrina Cervantes represents the 60th District of the California State Assembly, which encompasses the communities of Corona, Eastvale, Jurupa Valley, Norco, and a portion of the City of Riverside.