LOS ANGELES, Calif. /California Newswire/ — Cal State LA recently marked the opening of a new center on urban sustainability with a symposium that explored key issues in the field. The new Sikand Center for Sustainable and Intelligent Infrastructure (Sikand SITI Center) was established through a five-year, $1.25 million gift from The Sikand Foundation to the university's College of Engineering, Computer Science, and Technology.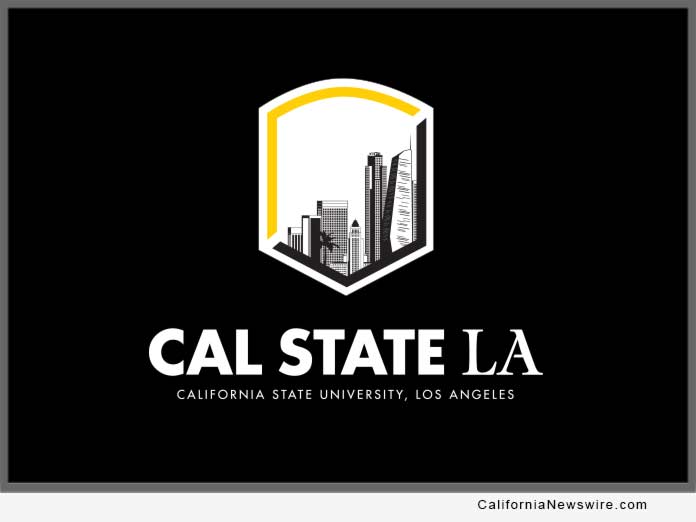 Cal State LA President William A. Covino said the gift and the center will expand the university's research in urban sustainability and its leadership in the field.
"We are honored to continue our partnership with The Sikand Foundation," Covino said during the inaugural Symposium on Urban Sustainability. "I look forward to the great work that this center will do."
The center's kickoff event brought together researchers, policymakers, students and industry leaders. The participants discussed current and future urban sustainability policy, practices and research.
With the launch of the center, The Sikand Foundation continues the legacy of Gunjit Sikand, an entrepreneur and professor who taught in Cal State LA's Department of Civil Engineering for more than two decades. Gunjit Sikand valued the university's role in providing first-generation college students an outstanding education. Through philanthropic gifts, he supported that work.
In tribute to Gunjit Sikand, who passed away in 2014, The Sikand Foundation launched the Gunjit S. Sikand Faculty Endowment for Research in Urban Sustainability at Cal State LA in 2015. The Sikand SITI Center will be responsible for administering the faculty endowment, which supports advanced technical research while educating the next generation of sustainability leaders.
Mark Sikand, the son of Gunjit Sikand, spoke on behalf of the Sikand family and their foundation.
"Our vision now is to create a center that provides opportunities for greater numbers of faculty and students to engage in urban sustainability research," said Mark Sikand, who is president of Sikand Engineering Associates in Van Nuys. "This research will spark innovation that enables us to live, work and play in more sustainable ways."
The new center's director will be Mehran Mazari, assistant professor of civil engineering at Cal State LA. Designed as an incubator for successful sustainable solutions, it will support faculty and students in promoting, advancing and implementing multidisciplinary research, education and professional development in urban sustainability.
"We have research partnerships with entities, such as L.A. County, the city of Los Angeles, the Gas Company and the Metropolitan Water District, and research funded by major federal agencies," said Emily Allen, dean of the College. "This gift from The Sikand Foundation will help us continue to provide valuable research experience for our students, resulting in high quality graduates who join the workforce ready to make L.A. a better place."
The symposium featured keynote speakers Mark Pestrella, director of Los Angeles County Public Works; Cris Liban, executive officer, environmental compliance and sustainability for LA Metro; and Lauren Faber O'Connor, chief sustainability officer for the city of Los Angeles. The speakers presented the latest sustainability plans and visions in Southern California.
"We are reimagining our current public infrastructure and building in new ways. … It is time to rethink and rebuild. It means investing in solutions that serve multiple problems. No single project should be single focused. It should be multi-purpose," said Pestrella. "So the approach now is to look to the future for a green Los Angeles, one which imagines an infrastructure being integrated for multiple purposes."
The symposium included panel discussions on developments in urban sustainability and ways to integrate innovative concepts into everyday life. The moderator for the panel was Raphael J. Sonenshein, executive director for the Pat Brown Institute for Public Affairs at Cal State LA. In addition, faculty and students displayed their research in urban sustainability through poster presentations.
"Faculty and students at Cal State LA are engaged in cutting-edge research projects, such as water conservation and reclamation, earthquake engineering, air quality and artificial intelligence in the service of transportation improvements," Allen noted.
California State University, Los Angeles is the premier comprehensive public university in the heart of Los Angeles. Cal State LA is ranked number one in the United States for the upward mobility of its students. Cal State LA is dedicated to engagement, service, and the public good, offering nationally recognized programs in science, the arts, business, criminal justice, engineering, nursing, education, and the humanities. Founded in 1947, the University serves more than 28,000 students and has more than 250,000 distinguished alumni.
Cal State LA is home to the critically-acclaimed Luckman Fine Arts Complex, Pat Brown Institute for Public Affairs, Hertzberg-Davis Forensic Science Center, Hydrogen Research and Fueling Facility, Billie Jean King Sports Complex and the TV, Film and Media Center. For more information, visit www.CalStateLA.edu.