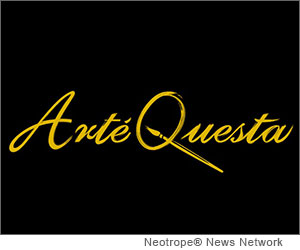 MILL VALLEY, Calif. /California Newswire/ — ArteQuesta has decided to give kids a choice with what they fill their Halloween buckets this year. Over this holiday weekend, ArteQuesta put together a Halloween party filled with outrageous costumes by kids and adults alike, music and games, and, best of all, delicious festive treats. The delightful range of goodies included not only the candy corn and tootsie rolls we all love but also a range of tasty, healthy, homemade and homegrown Halloween sweets.
This is the time of year many people indulge in holiday pleasures, which makes it inevitable that our health regimes get whacked out of balance. Whether it is through pounds of candy, reveling in numerous parties, or delighting in holiday dinners, thoughts of health usually fall to the wayside.
In a break from the norm, ArteQuesta co-founders Rayah Levy and Jessica Jacobson decided to give their neighborhood kids the opportunity to choose healthy alternatives with this Halloween event. From the blood-red beet and veggie infused spritzers mixed with Maple syrup to the devilish raw cacao chocolate bars topped with organic fruit and the 'Children of the Corn' squash and carrot cakes, there was never a shortage of scrumptious healthy alternatives.
Throughout all of the Halloween activities, Jessica Jacobson took small groups aside in order to introduce and educate the kids about these tasty delights. She provided an open platform for them to discuss and engage with each other about the ingredients rarely found in the other treats available. Jessica explains, "We are not telling them to not to eat candy, we're just bringing awareness and giving them some alternatives. It is about finding balance and giving them the opportunity to think about their food choices."
This is a theme that runs deep in ArteQuesta's mission. ArteQuesta promotes well being and living life as a work of human art. These healthy choices are not limited to just art or food but to the general expression of one's self and community as well.
About ArteQuesta:
ArteQuesta provides services to individual and corporate fine art collectors to build and manage art collections that deliver both short and long-term financial growth. It is recognized as a leading advisor in building investment-quality art collections for private and corporate clients including major banks and investment firms. Launched in 2011, its founders Rayah Levy, art market and investment expert and curator, and Jessica Jacobson, education advocate and humanitarian, bring together the fine arts and the investment world, promote preeminent 21st century artists, and cultivate self-development as an artistic expression of humankind.
For more information, please visit http://www.artequesta.com/ or follow us on Facebook at https://www.facebook.com/pages/ArteQuesta .
Copyright © 2012 CaliforniaNewswire® and Neotrope®. California Newswire is a publication of the Neotrope News Network and a U.S. reg. TM of Neotrope.