WASHINGTON, D.C. — In commemoration of the 40th anniversary of the assassination of Dr. Martin Luther King, Jr., The Black Unity Family, a diverse, nonpartisan coalition of groups and individuals co-convened by Dr. Dorothy I. Height, Dr. Joseph E. Lowery, Dr. Barbara Williams-Skinner and Melanie L. Campbell, released the following "Letter to Fellow Americans."
Where Do We Go From Here?
"We are caught in an inescapable network of mutuality, tied in a single garment of destiny. Whatever affects one directly affects all indirectly…. Now is the time to make real the promise of democracy…." Dr. Martin Luther King, Jr.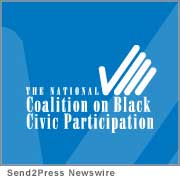 Dear Fellow Americans:
On this, the 40th anniversary of the assassination of Dr. Martin Luther King, Jr., we, a diverse, nonpartisan, intergenerational coalition of African-American groups and individuals, have come together so that our voices will be clearly heard.
Our community has a great stake in this presidential election, and issues that we are most concerned about must be addressed.
We share with all Americans a call for the prompt ending of the war in Iraq, universal health care, access to quality education, affordable housing free from predatory lenders, quality jobs and economic stability.
Our particular domestic and global priorities include: re-creating a high-wage economy, transforming underserved schools, increasing funding for historically Black colleges and universities, restoring communities devastated by Hurricanes Katrina and Rita, reconstructing a Supreme Court committed to justice for all, sustaining strong enforcement of civil rights laws and rebuilding urban and rural infrastructures.
We also call for expanding HIV/AIDS research, the recognition of workers' rights to organize, entrepreneurial opportunity, environmental justice, criminal justice reform, the reduction of disproportionately high incarceration rates, and support for the growth and development of Caribbean and African nations. These are critical human rights issues.
Our churches have been our moral foundation and prophetic witness for justice and equality since slavery, holding up a mirror on areas where the nation falls short of these virtues.
We strongly uphold the right to religious freedom of expression as reflected in our churches and other faith institutions.
Our unpaid labor, creativity, blood, sweat and tears helped build America. Today, we seek to work with Americans of all faiths, races and ethnic backgrounds to heal long-standing wounds in our nation.
Let us all join together to realize Dr. King's vision of social, racial and economic justice for all – for the love of our children and for future generations.
The Black Unity Family
(Partial list. For a full list go to http://www.ncbcp.org )
Maya Angelou
Barbara Arnwine
Vanita Banks
Cora Masters Barry
Lezli Baskerville
Julian Bond
Donna Brazile
Clayola Brown
Khephra Burns
Melanie Campbell
Rev. Suzan Johnson Cook
Johnnetta B. Cole
Prof. Kimberly Crenshaw
Felicia Davis
Al Dotson
Thomas W. Dortch
Rev. Gerald Durley
Michael Eric Dyson
Hazel Edney
DeAnna Evans
Ralph Everett
Isaac Farris
Danny Glover
Dennis Hayes
Hon. Glenda Hatchett
Dr. Dorothy I. Height
Gerald Hudson
Rev. Jesse Jackson
Benjamin Jealous
Keith Jennings
Jeff Johnson
Oscar Joyner
Maulana Karenga
Martin Luther King, III
Bishop Eddie Long
Evelyn Lowery
Rev. Joseph Lowery
William Lucy
Julianne Malveaux
Darryl Matthews.
Bishop E. Earl McCloud, Jr.
Terry McMillan
Barbara McKinzie
Bishop Vashti McKenzie
Brenda Girton Mitchell
Rev. Judith C. Moore
Marc Morial
Constance Newman
Charles Ogletree
Kevin Parker
Rev. Tyrone S. Pitts
Steve Phillips
Kevin Powell
Lois A. Rice
Elsie Scott
Rev. Al Sharpton
Beverly Guy-Shefthall
Yvonne Scruggs-Leftwich
Bev Smith
Jane E. Smith
Rev. T. DeWitt Smith, Jr.
Hon. Calvin Smyre
Charles Steele
Beverly Daniel Tatum
Susan L. Taylor
Rev. Regena Thomas
Cicely Tyson
Iyanla Vanzant
Rev. C. T. Vivian
LaKimba DeSadier-Walker
Ronald Walters
Shelley Wynter
Rev. Barbara Williams-Skinner
Terrie Williams
Richard Womack
Hon. Andrew Young
NEWS SOURCE: National Coalition on Black Civic Participation / Black Unity Family