SACRAMENTO, Calif. /California Newswire/ — The Calif. State Assembly voted 77-0 to approve Assemblymember Raul Bocanegra's (D-Pacoima) legislation to establish a teacher residency program that will address the state's dire need for high-quality special education, bilingual, math, and science teachers. The California Teacher Corps Act of 2017, AB 1217, would provide a resident teacher with financial assistance in the form of a stipend in exchange for participating in the program.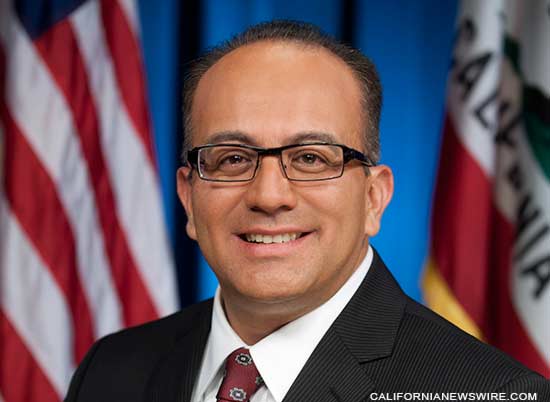 "California has one of the highest teacher-to-student ratios in the nation and our teacher shortage problem is only getting worse," said Assemblymember Bocanegra. "Creating the California Teacher Corps program will help recruit teachers and keep them in the classroom."
Last school year, alone, more than 4,000 teachers with inadequate preparation taught California's public school students. These numbers disproportionately impact special education students (1,700 waivers were issued in special education last school year), while the number of math and science teachers teaching on permits doubled over the last five years. Furthermore, on the heels of Proposition 58 (2016), projections indicate that California is not prepared to meet the expected increase in demands for bilingual education.
This measure would require resident teachers participating in the program to:
· Be enrolled in an approved teacher credentialing program
· Complete at least nine months of teaching under the supervision of a mentor teacher.
· Commit to at least four years of teaching upon completion of the residency program. If a resident fails to complete the four years of required teaching post-completion of the residency program, he or she will be required to pay back the cost of the training on a pro-rata basis.
Under AB 1217, the Superintendent of Public Instruction will award grants to local school districts on a competitive basis, prioritizing certain subject areas. The Superintendent of Public Instruction will also have the authority to evaluate residency programs to determine their ability to train and retain high-quality teachers. Grant recipients will be required to provide matching funds, equal to 100 percent of the monies provided by the state. The measure now heads to the Senate for consideration.
Raul Bocanegra is the Democratic Majority Whip in the California State Assembly. He represents the 39th Assembly District, which includes the Los Angeles communities of Arleta, Granada Hills, Lakeview Terrace, Mission Hills, North Hollywood, Pacoima, Shadow Hills, Sun Valley, Sunland-Tujunga, Sylmar and the City of San Fernando.