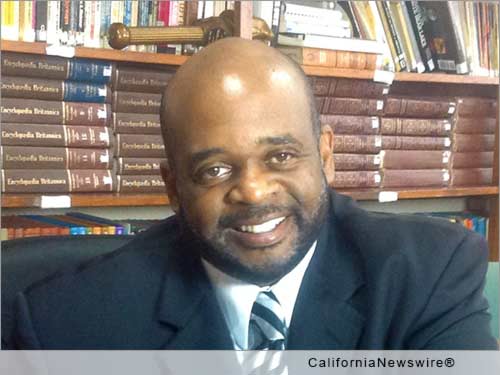 SAN DIEGO, Calif. /California Newswire/ — Better Life Technologies Group is pleased to announce that it has selected Fallbrook Engineering in Escondido, Calif. to work on the prototyping of its patent-pending, non-invasive wireless-wearable, Glucose Diagnostic Sensor (GDS), US Patent Pending # 14/933985. Non-invasive wireless wearable Glucose Diagnostic Sensor to provide unique solution for diabetes monitoring.
In 2014, Better Life Technologies Group received a US Patent Grant under US 8,659,435 B2 for a swim safety system device.
"This is an exciting time," George McKinney, president/CEO of Better Life Technologies Group, says. "We believe that we are on the verge of a great breakthrough with a novel approach to glucose monitoring focusing on analyzing gases emanating from the skin. We expect that our approach will advance medicine globally and benefit millions of diabetics."
Recently acknowledged for his company's work in the area of non-invasive glucose monitoring and other wireless-wearable technologies, McKinney received the Roy L. Clay Sr. Technology Pinnacle Award. Roy L. Clay Sr. was an African-American pioneer of early computers often called, the "Godfather of Silicon Valley."
McKinney was recognized as being one of the "Top 50 Most Important African-Americans in Technology."
Richard Meyst, CEO, Fallbrook Engineering, says, "We are quickly available to respond to any project requirements, providing designs, models, prototypes and tooling, as well as process and equipment development and validation."
Fallbrook Engineering has been the source for conscientious engineering consultation and creative product development support since 1981.
Better Life is actively looking for investors/partners in its effort to globalize this GDS technology.
About Better Life Technologies Group, Inc.:
Founded in 2011, Better Life Technologies Group's mission is to bring life-preserving and life-improving technologies to the world.
For more information, contact George McKinney at: betterlifetechnologies@gmail.com or visit: http://www.betterlifetech.net/.
Connect with Mr. McKinney on LinkedIn at: https://www.linkedin.com/in/george-mckinney-0a4b7a66 .
About Fallbrook Engineering:
Fallbrook Engineering is a medical technology consulting firm that provides contract product design, development, management and engineering services to the healthcare products field.
It facilitates the advanced design of medical products including commercialization services for medical disposables, durables, and instruments used in diagnostics, therapeutics and medical treatments of all kinds.
For questions or comments regarding the above news announcement, contact the company/organization(s) mentioned in the text, and not this website.
Copyright © 2016 CaliforniaNewswire® and Neotrope®. California Newswire is a publication of the Neotrope News Network and a U.S. reg. TM of Neotrope.