SACRAMENTO, Calif. /California Newswire/ — Assemblymember Sabrina Cervantes (D-Corona) has introduced a bill to restructure the California Transportation Commission. The bill, Assembly Bill 179, would impose certain additional expertise requirements on future appointments to the Commission.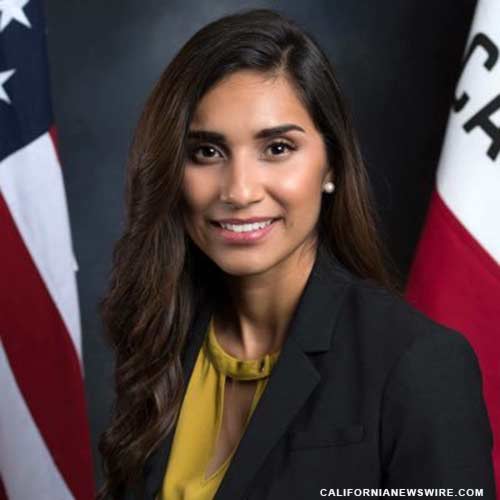 "Whether by bus, car, or bike, transportation has a profound effect on the quality of life of every Californian," Assemblymember Cervantes said. "The members of our Transportation Commission should reflect the changing reality of transportation in California. This means not only familiarity with the concerns of our most disadvantaged communities, but also meaningful expertise on the intersection of transportation and other important issues like public health."
AB 179 would alter the required qualifications of six voting members of the Commission. It would require two commissioners to have experience working directly with disadvantaged communities. Two of the other commissioners would be required to have expertise in sustainable transportation; one in particular with mass transit issues, and the other with bicycle and pedestrian safety. One other commissioner would be required to have training and experience in public health, while another commissioner would be required to have expertise on climate change issues.
The bill would also require the Commission to create an Environmental Justice Advisory Committee to provide commissioners with the perspective of the state's disadvantaged communities. Finally, it would require the Commission and the California Air Resources Board to coordinate regularly on implementing state transportation policy.
AB 179 will next be referred to an Assembly policy committee by the Assembly Rules Committee.
Sabrina Cervantes represents the 60th District of the California State Assembly, which encompasses the communities of Corona, Eastvale, Jurupa Valley, Norco, and a portion of the City of Riverside.