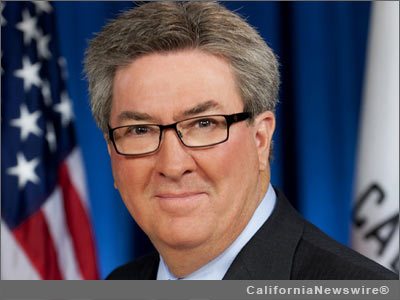 SACRAMENTO, Calif. /California Newswire/ — Today, Calif. Assemblyman Ken Cooley participated in the Assembly Insurance Committee oversight hearing on the disrupted deployment of the California Employment Development Department's new unemployment insurance system and delays to benefit disbursement. During the hearing, the Committee listened to EDD clients who have not received unemployment insurance benefits since the deployment of the new system in early September.
"This has been a calamity for the 148,000 people who are at a dire time in their lives and need this help," said Assemblyman Ken Cooley. "To have this happen is a colossal problem. We need to find out what went wrong and what we can learn from it."
Assemblyman Cooley's office helps about 10 constituents a week resolve their unemployment insurance issues with EDD, acting as a liaison between the constituent and the EDD's legislative affairs office. On numerous occasions, constituents have expressed to Assemblyman Cooley that they have been on hold with the EDD's unemployment insurance customer service line for more than three hours before being automatically disconnected. During the hearing, EDD had unemployment insurance staff on hand to help benefit recipients who attended resolve their issues with the system and process their benefit applications.
"It's important to know what went wrong and why it happened so that we can pass on this knowledge to other department heads. They need to feel that this was a major catastrophe, and that they do not want these same problems to happen in their organization," said Cooley. "There needs to be a thorough investigation into this problem, and we need to get some take aways to see a more aggressive evolution of our state's technology systems."
Assemblyman Ken Cooley represents the 8th Assembly District which includes the communities of Arden-Arcade, Carmichael, Citrus Heights, Rancho Cordova, Rancho Murieta, Rosemont, Wilton and other portions of unincorporated Sacramento County.