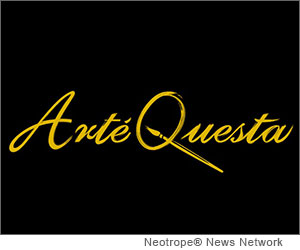 MILL VALLEY, Calif. /California Newswire/ — The unique organic farm located on the grounds of ArteQuesta's Museum of Fine Art will provide fresh produce to 3rd Street Youth Center and Clinic in Bayview Hunters Point, it was announced today by Rayah Levy and Jessica Jacobson, co-founders of ArteQuesta.
The partnership is the first of its kind for ArteQuesta's division heArt Return, which donates a portion of the museum's fine art sales in support of humanitarian efforts.
The 3rd Street Youth Center and Clinic is a community based agency in San Francisco that provides local youth with medical and behavioral health services and encourages them to make positive health, safety and development decisions.
"This partnership supports our mission to provide healthy lifestyle choices to our youth," said Sharon Papo, executive director of 3rd Street. "For so many of our youth, the only healthy meal they will eat is at our center. By showing them that fresh, locally grown produce is delicious, we are changing individual lives."
The ArteQuesta garden will provide from its bounty of fresh lettuces, heirloom tomatoes, beets, carrots, zucchini, artichokes, lemons, limes, avocados, apples and oranges along with healthy herbs including basil, parsley, oregano, sage and thyme.
"We are looking forward to sharing our harvest with the youth and staff at 3rd Street and offering outreach to our community," said Levy and Jacobson, co-founders of ArteQuesta. "This is a natural extension of our mission to conduct pro-social commerce in that our business reflects our support of sustainable living, as well as provides clean, healthy food to the greater community."
About ArteQuesta:
ArteQuesta provides services to individual and corporate fine art collectors to build and manage art collections that deliver long-term financial growth. It is recognized as a leading advisor in building investment-quality art collections for private and corporate clients including major banks and investment firms. Launched in 2011, its founders Rayah Levy, art market and investment expert and curator and Jessica Jacobson, education advocate and humanitarian, bring together the fine arts and the investment world, promote preeminent 21st century artists, and cultivate self-development as an artistic expression of humankind. For more information, please visit http://www.artequesta.com/ or follow us on Facebook at https://www.facebook.com/pages/ArteQuesta .
About 3rd Street Youth Center and Clinic:
The 3rd Street Youth Center and Clinic is a community based agency providing youth in the Bayview Hunters Point with medical and behavioral health services that encourage them to make decisions that support their health, safety and development. For more information please visit: http://www.3rdstyouth.org/ .
Copyright © 2012 CaliforniaNewswire® and Neotrope®. California Newswire is a publication of the Neotrope News Network and a U.S. reg. TM of Neotrope.