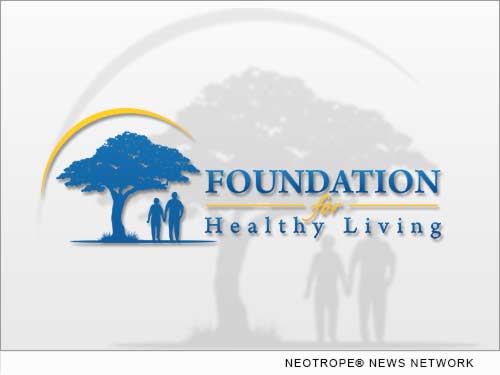 MESA, Ariz., Jan. 12, 2015 (SEND2PRESS NEWSWIRE) — On Saturday, February 7, 2015, the doors will open at the San Tan Charter School in Gilbert, Arizona, for the first "Healthy Minds-Lives-Communities" event. The Foundation for Healthy Living has designed a day to provide free education and resources to inform, educate and inspire healthy living in the local community.
"It is our mission to increase awareness and educate the general public on mental health issues," said Floyd Godfrey, Executive Director for the Foundation. "By getting the word out early in the year, we hope to support the communities we live in, by helping individuals and families; as well as reducing the stigma and misunderstandings surrounding mental health issues," he said.
Workshop topics have been geared toward individual adults and parents that include: managing stress, improving marriages and relationships, healthy family financing, adolescent and child issues, eating disorders, trauma and abuse, domestic violence, and much more! A special presentation will be made by our major sponsor, Pandora's Hope, about keeping home computers safe. In addition to free workshops, sponsorship tables will be hosted by local organizations and merchants, offering products and services that provide a variety of resources to families, and that enrich overall healthy living.
Workshops and educational classes will be facilitated by professional counselors who are well respected in the field of mental health. These sponsors include: Family Strategies, Professional Counseling Associates, San Tan Counseling, The Mesa Prevention Alliance, Sure Step Psychological Services, Total Life Counseling and The AZ Relationship Institute.
"We are striving to improve the quality of life for our area youth and families," Godfrey said. "We hope that the Foundations projects, implemented by a well-trained staff, will emphasize character development, and change lives from the inside out." The Foundation looks forward to offering this as an annual event for the community.
About The Foundation for Healthy Living:
As an innovator in the industry, The Foundation for Healthy Living is a non-profit 501(c) 3 organization whose mission is to increase awareness and educate the general public on mental health issues. By supporting volunteer and professional organizations, and providing clinical services and programs, the Foundation can offer discounted and pro-bono psychological counseling and support services to people in the community who need assistance. Helping in the development of self-confidence, healthy living, good judgment and character, the Foundation for Healthy Living provides many individuals with a robust foundation for their future success.
More information: http://www.foundation4healthyliving.org/ .
The Foundation for Healthy Living, 6402 E. Superstition Springs Blvd. Ste.208, Mesa, AZ 85206; (480) 558-3020.
Media Contact:
Valerie Steiger
Phone: 480-510-4070
vsteiger@familystrategies.org.
Follow on Twitter: @F4HL_Org
Published on CaliforniaNewswire.com Mon, 12 Jan 2015
NEWS SOURCE: Foundation for Healthy Living
This press release was issued on behalf of the news source (who is solely responsible for its accuracy) by Send2Press® Newswire, a service of Neotrope®.