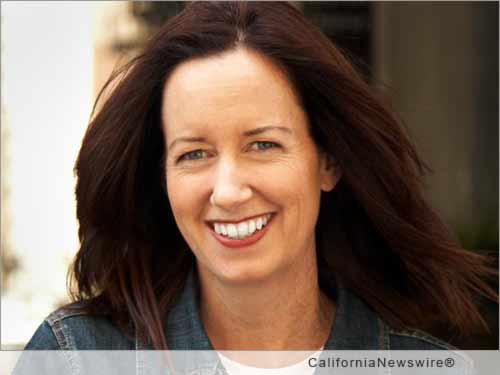 SAN FRANCISCO, Calif. /California Newswire/ — Ann Randolph's award winning solo show "LOVELAND" returns to The Marsh along with a transformative interaction workshop on Good Grief following each performance. "LOVELAND" is directed by Joshua Townshend-Zellner and presented Saturdays at 5 p.m., September 12 – October 17 (press opening: Saturday, September 12) at The Marsh San Francisco, 1062 Valencia Street.
For tickets ($20-$100), the public may visit http://www.themarsh.org or call 415-282-3055 between 1 p.m. and 4 p.m., Monday through Friday.
Huffington Post hails "LOVELAND" as an "unforgettable, over-the-top comedy that forces people to think."
Accompanied by a cast of hilarious characters, all portrayed by Randolph, audiences witness the tragedy, beauty, and humor that unites everyone in grief. Compared to the late Gilda Radner by the San Francisco Examiner and called "Genius" by comedy master Mel Brooks, Randolph exposes the laugh-out-loud combination of absurdity and wrenching emotion that results when grief strips people of their inhibitions. Randolph brings humanity to the role of Frannie Potts, an irreverent oddball trapped on a plane as she travels from California to Ohio to attend a family member's funeral.
Randolph created the "Good Grief Tour" in combination with "LOVELAND" to allow audience members an opportunity to speak their own stories of loss immediately following each performance.
Randolph said "The idea for this interactive theatrical experience came to me after people waited in the lobby to tell me their stories. I thought why not do it in the theater – let the audience take the stage."
Immediately following the 70-minute performance, Randolph invites audience members to write and share about their own loss. "Death, dying, and loss are such taboos in our society," notes Randolph, "yet as painful as they are, these experiences often have a ridiculous and deeply funny side. Audiences find their own stories reflected in Frannie's journey in a way that is surprisingly cathartic. To watch an audience of strangers become a community beautifully holding space for each other is nothing less than sacred. I believe that acknowledging our losses, both privately and collectively as a country, allows for profound healing."
Randolph originally launched the "Good Grief Tour" at the Arena Stage in Washington D.C. in 2014. While in residency at the Arena, she worked with Sundance and Arena's Dramaturge Jocelyne Clarke on honing "LOVELAND." Since the Arena, she has toured Good Grief through British Columbia, California, and Massachusetts.
Ann Randolph is an Ovation Award-winning playwright and performer and was named SF Examiner's "Best Solo Performer in San Francisco in 2010." Her multi-character solo show "Squeeze Box" was originally produced by Mel Brooks and the late Anne Bancroft and went on to become a critically acclaimed Off-Broadway hit. Randolph has also contributed personal essays to NPR, Weekend America, and the BBC, and has made numerous TV and film appearances. In addition to performing, she is a leading faculty member at Esalen, Kripalu, and mind/body spirit centers across the U.S., and is passionately committed to helping others tell their story.
"LOVELAND" premiered at The Marsh in 2010 before undergoing a rewrite at the Arena Stage. The Marsh is thrilled to premiere this new interactive model on the West Coast.
Stephanie Weisman, Artistic Director says, "I am excited to be bringing this new interactive model to The Marsh. To give people in the audience an opportunity to speak their stories is what The Marsh is all about. We champion storytellers – It's our passion and our love."
Joshua Townshend-Zellner is a writer, actor, producer, and director with over 20 years of experience in the entertainment industry. He has performed in television shows, commercials, and feature films as well as many of the leading Equity Waiver Theatres in Los Angeles.
Media Contact:
Marianne Wilner
(415) 717-0472
mwilner4@gmail.com
TICKETS: $20-$35 sliding scale; $55-$100 reserved seating. For tickets, visit http://www.themarsh.org/ or call 415-282-3055.
To learn more about Ann, go to http://www.annrandolph.com/.
For questions or comments regarding the above news announcement, contact the company/organization(s) mentioned in the text, and not this website.
Copyright © 2015 CaliforniaNewswire® and Neotrope®. California Newswire is a publication of the Neotrope News Network and a U.S. reg. TM of Neotrope.