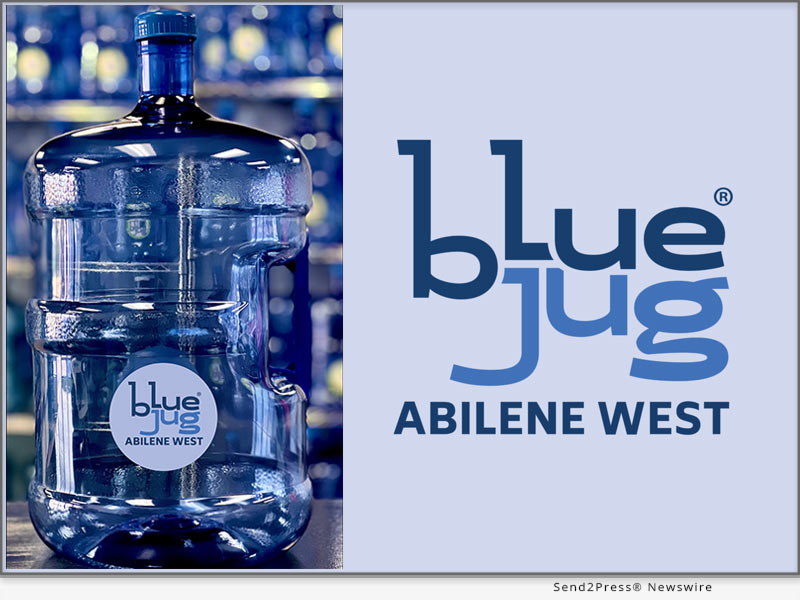 ABILENE, Texas, Jun 13, 2023 (SEND2PRESS NEWSWIRE) — According to AGTC Supply Water Co., the water at Blue Jug Abilene West goes through a detailed cleaning process that starts from taking tap water at our location and first running it through a carbon filtration. Next, the water goes through a 5 micron filter which continues to filter the water and prepares it for the Reverse Osmosis unit. The Reverse Osmosis stage is the final stage of filtration.
The water then moves to a cartridge containing ceramic beads infused with calcium sulfite, quartz, tourmaline, zircon, calcite, zeolite and other minerals to reinfuse the water with electrolytes for a better taste. From there it goes to a storage tank, which then takes the water through the final steps of an additional carbon filtration and a UV treatment before it comes out of our fill station inside or at the self-service station located outside the store.
To ensure water quality as well as educate those interested in learning more about water quality, we have tested the water in store and sent our samples to an out-of-state, third-party water professional to ensure integrity of our process. We will be testing regularly for Hardness, Calcium, PH, Alkalinity, Iron, Nitrates, Chlorine, TDS (Totally Dissolved Solids), Manganese and Copper. Our Opening day water results are posted on a wall inside the store.
Blue Jug Abilene West owner, Waylan Jackson, shares, "We believe in a transparency to share the quality of the water we provide with the process, proof and testing to back it up."
Blue Jug Abilene West sells alkaline water along with a variety of BPA free water jugs and bottles in various sizes as well as an array of water handling products. Beyond the water, the products, the testing and the vetting, Blue Jug Abilene West is a water store with a goal to educate, empower and provide water for those that expect more from what they drink.
Blue Jug Abilene West, 4613 South 14th St., Abilene, Texas 79605-4734.
Blue Jug Abilene West will be open six days a week, Monday to Friday, 10 a.m. to 6 p.m. and on Saturdays 10 a.m. to 1 p.m.
For more information, visit: https://bluejugabilenewest.com/ or email bluejugabilenewest@gmail.com
Follow on Social:
Twitter: @bluejugabilenew – https://twitter.com/bluejugabilenew
Instagram: @bluejugabilenewest – https://www.instagram.com/bluejugabilenewest/
YouTube: @BlueJugAbileneWest – https://www.youtube.com/@BlueJugAbileneWest
MULTIMEDIA:
VIDEO (YouTube): https://youtu.be/RPcGe0fDjRE
News Source: AGTC Supply Water Co.
Related link: https://bluejugabilenewest.com/
This press release was issued on behalf of the news source, who is solely responsible for its accuracy, by Send2Press Newswire. To view the original story, visit: https://www.send2press.com/wire/agtc-supply-water-co-a-water-education-and-provision-group-announces-grand-opening-of-blue-jug-abilene-west-an-alkaline-and-filtered-water-store/