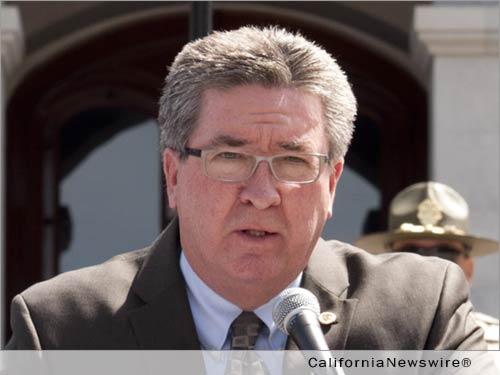 SACRAMENTO, Calif. /California Newswire/ — Calif. Assemblyman Ken Cooley (D-Rancho Cordova) today announced that his bill – AB 2187 – was signed by Governor Brown. AB 2187 clarifies the pathway of the fee collected for copies of a child's birth certificate, as to the portion of the fee used for child abuse prevention and intervention programs. Previously, the fee collected did not necessarily follow the child into the county in which he or she was going to be raised to fund programs in that county, if the child's mom gave birth outside of that county and that county had a delivery facility.
"Given the current nature of health care delivery, in which health insurance rules may dictate what delivery facilities are in a patient's 'network,' some patients may not have a choice but to deliver outside the county in which they live. As a result, the birth certificate fee revenue is lost to the county in which they delivered not the county where services may be used," explains Cooley.
To ensure that each county receives the funds for the children it provides programs and services for, AB 2187 clarifies that the fee for requests of a child's birth certificate follow the child, regardless of where the child's mother gives birth.
"Prevention dollars are hard to come by in California and this measure ensures funding for critical programs and services. We applaud Assemblyman Cooley's efforts to shepherd this important measure through the legislative process and commend the Governor for signing it into law," said Sheila Boxley, President and CEO of the Child Abuse Prevention Center.
Assemblyman Ken Cooley represents the 8th Assembly District which includes the communities of Arden-Arcade, Carmichael, Citrus Heights, Rancho Cordova, Rancho Murieta, Rosemont, Wilton and other portions of unincorporated Sacramento County. For more information, please visit http://asmdc.org/members/a08/