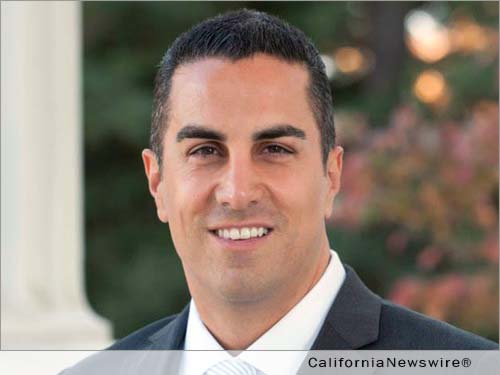 SACRAMENTO, Calif. /California Newswire/ — In December 2014, a Court of Appeal dealt a blow to law enforcement and the use of DNA in criminal investigations when it struck down provisions of Proposition 69. The court found several aspects of the 2004 initiative unconstitutional, and this ruling effectively halted DNA collection from arrestees in California, possibly leaving thousands of rapes and murders unsolved.
Currently, that decision is being reviewed by the California Supreme Court, and Assemblyman Mike Gatto (D-Glendale) sought to act, proactively, if the higher court upholds the decision. AB 1492 passed the Assembly on a 76-1 vote and is on its way to the Governor's desk.
Legislation takes time to craft and statutes take a year to take effect. Without this critical backup plan, thousands of rapists and murderers, arrested for other lesser crimes, will slip through law enforcements hands, if the Supreme Court upholds its ruling in People v. Buza.
Gatto's legislation would create a DNA-testing program that includes the same constitutional protections of a Maryland law that was upheld by the U.S. Supreme Court. Like the Maryland law, AB 1492 would allow for DNA collection from all felon arrestees, but would only permit the sample to be uploaded to the state's database after a judicial finding of probable cause. To protect the innocent, the legislation would create a framework to have the DNA sample to be expunged when a case is dismissed, or the accused is acquitted or exonerated.
"The people of California are sympathetic to persons who spend years in jail for minor crimes, but we remain sickened by violent criminals who escape justice and reoffend," said Gatto. "AB 1492 is a balanced, comprehensive bill that will improve our state's DNA-collection program."
Currently all fifty states and the federal government have laws requiring that DNA samples be collected from some categories of criminal offenders. As of June 2015, DNA evidence has helped over 33,605 criminal investigations in California and over 288,298 criminal investigations nationwide.
"DNA evidence works, and has proven to help solve some of the state's most violent crimes," said Gatto. "This is a proactive step in the right direction to help grieving families and victims seek the justice they deserve."
Governor Brown has until October 11th to sign the legislation.
Mike Gatto is the Chairman of the Privacy and Consumer Protection Committee, and the longest-serving current member of the State Assembly. He represents California's 43rd Assembly District, which includes Burbank, Glendale, La Cañada Flintridge, La Crescenta, Montrose, and the Los Angeles neighborhoods of Atwater Village, East Hollywood, Franklin Hills, Hollywood Hills, Los Feliz, and Silver Lake. www.asm.ca.gov/gatto
Editorial note: text based on press release as provided by Mr. Gatto's office.