SACRAMENTO, Calif. /California Newswire/ — Calif. Assemblyman Mike Gatto (D-Glendale), joined by members of his committee on Privacy and Consumer Protection, authored AB 1116, a bill to protect Californians from television voice-recognition features that surreptitiously record private conversations in the home. The measure to prevent private conversations from being used or sold for advertising purposes awaits the Governor's signature after receiving final approval from the State Assembly on a 72-0 vote.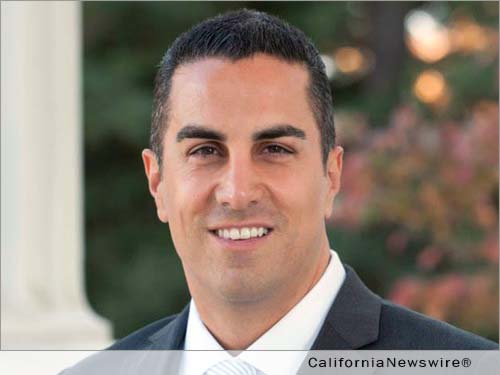 The bill will require manufacturers to ensure that users of connected televisions are prominently informed that their voices may be recorded and transmitted back to the manufacturers or third-party providers. AB 1116 also prohibits manufacturers from using or selling for advertising purposes, any voice recordings collected for the purposes of refining the voice recognition feature of a television. As such, it preserves the ability to control a television with voice commands, or to do a Google search using a television, but prohibits manufacturers from using recorded speech to generate targeted advertisements.
"Smart TVs and voice-recognition technologies are innovative and convenient tools, but giving up our right to privacy in the home because we want to utilize voice-command features to change the channel is simply unacceptable," said Gatto.
Much to the dismay of civil libertarians, reports have surfaced that televisions can record and transmit private conversations back to the manufacturer or a third-party without the knowledge of the user. While some manufacturers have inconspicuous warnings tucked away in their user manuals, consumers are largely unaware that what they say can be monitored, recorded, and transmitted to a third party, say, for targeted advertising. "It might be a little creepy if the family discussing financial issues finds themselves receiving targeted commercials from bankruptcy attorneys as they watch their favorite show," said Gatto.
"AB 1116 will give the consumer the ability to individually determine the level of privacy protections inside their home," Gatto said. "We're not trying to stymie technological advances or fetter profit margins. The television industry has survived for over half a century without knowing what I said to my wife during an episode of The Bachelor."
Mike Gatto is the Chairman of the Privacy and Consumer Protection Committee, and the longest-serving current member of the State Assembly. He represents California's 43rd Assembly District, which includes Burbank, Glendale, La Cañada Flintridge, La Crescenta, Montrose, and the Los Angeles neighborhoods of Atwater Village, East Hollywood, Franklin Hills, Hollywood Hills, Los Feliz, and Silver Lake. www.asm.ca.gov/gatto