Monterey News - business and entertainment news from Monterey, California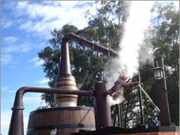 MONTEREY, Calif. /California Newswire/ -- Lost Spirits Distillery - a tiny California distillery manned by just its two founders - announces the unveiling of their dedicated single malt distillery. The project, which has been under wraps for some years, is an American mom and pop distillery unlike any other. And their first release - Leviathan I - is peated to a staggering 110ppm. Attaining phenol levels only accomplished by two distilleries in the past.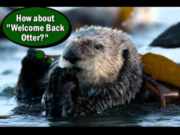 MONTEREY, Calif. /California Newswire/ -- The Otter Project today announces that the U.S. Fish and Wildlife Service (USFWS) will be conducting public hearings regarding the failed 'No-Otter' Zone in Ventura, Santa Barbara and Santa Cruz on September 27, October 4 and October 6, 2011 respectively.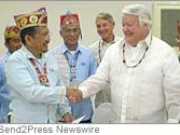 MONTEREY, Calif. -- The Supreme Council of Datus Alimaong has reached agreement with Monterey, CA-based Abundant Biofuels Corporation to develop more than 1.2 million acres of ancestral domain for production of biodiesel from Jatropha curcas in underused Lumad lands on the island of Mindanao.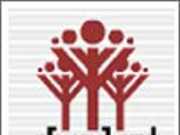 MONTEREY, Calif. and BOGOTA, COLOMBIA -- Oilsource Holding Group announced that it has joined with Abundant Biofuels Corporation to begin producing biodiesel from non-food crops in Colombia. Abundant Biofuels Colombia SRL has identified a strong interest from private and government sector.