Vista News - business, entertainment and technology news from Vista, California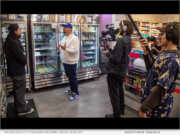 VISTA, Calif. /California Newswire/ -- A new GuideMe.Tours video premieres April 15 that takes a "behind-the-doors" look at five of Vista, California's successful cannabis dispensaries and the positive impact the new industry is making in the North County town. The California Cannabis Corridor™ is an informative and heartfelt look at how dispensary community is making an impact on peoples' lives.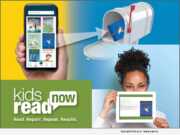 VISTA, Calif. /California Newswire/ -- Kids Read Now is excited to partner with Guajome Park Academy to mail books directly to their students' homes over the summer. Guajome Park Academy is the first school district in California to partner with Kids Read Now to eliminate learning loss and close the opportunity gap for their students.
VISTA, Calif. -- NASCAR racing legend Wally Dallenbach Jr, motor sports broadcaster for NBC, ABC, TNT and USA Network, joins KDHD-TV, LLC's team of broadcasters providing live content to national and local news programs around the country. Dallenbach rounds out the roster of broadcast savvy experts covering the dynamic tech, gaming, travel and toy industries for the satellite tour/broadcast news content provider.