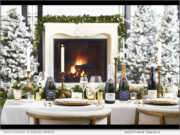 NAPA, Calif. /California Newswire/ -- Domaine Carneros, the award-winning California grower-producer of method traditionelle sparkling wines, has a wide array of gifts available for the 2022 holiday season. Curated by the team at the French inspired chateau situated at the gateway to wine country in northern California, the offerings range from charcuterie and chocolate pairings with wine, to sabers and chillers to luxury candles, all paired up in gift sets that are sure to please.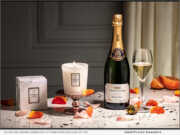 NAPA, Calif. /California Newswire/ -- Two iconic California-based handcrafted brands come together this holiday season with the release of the limited edition "Sparkling Cuvée" Signature Duo, featuring a luxuriously scented Voluspa candle and Sparkling Wine by the ever-elegant Domaine Carneros by Taittinger, paired in holiday gift packaging. Artisans of the senses, Voluspa and Domaine Carneros worked closely to accent the aromas of pink grapefruit and stone fruits found in the sparkling wine in the newest candle in the Voluspa portfolio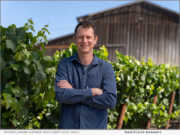 NAPA, Calif. /California Newswire/ -- As harvest kicks off in Napa this week, Domaine Carneros Winery is pleased to announce the appointment of Tim Rowe, seasoned viticultural expert with over a decade of impressive positions within the California wine industry, to the position of Vineyard Manager. Succeeding Alberto Zamora, who is retiring after a 40-year career in the wine industry, ten of which were spent transforming the vineyards at Domaine Carneros, Rowe states that his new position is a viticulturist's dream.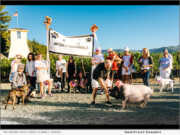 NAPA, Calif. /California Newswire/ -- Jameson Humane ("Jameson"), a solutions-based nonprofit and animal sanctuary which educates to inspire change on behalf of companion and farmed animals, is holding its signature fundraising event, WineaPAWlooza 2022, live and in-person on June 24 and June 25 at 5 p.m., PT. Combining two things that are universally loved (wine and animals), WineaPAWlooza has consistently earned its place as one of the top 10 wine events in the country.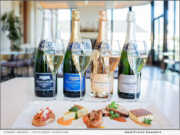 NAPA, Calif. /California Newswire/ -- Founded in 1987, in the Carneros appellation of Northern California by the Champagne Taittinger family, Domaine Carneros is a grower producer of ultra-premium sparkling wines and limited production pinot noirs. As of May 1st, the winery is pleased to announce a new menu for its popular Bubbles & Bites tasting experience, first launched in 2018.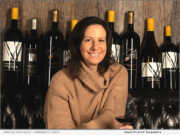 NAPA VALLEY, Calif. /California Newswire/ -- The partners of Parallel Napa Valley are pleased to announce the promotion of their General Manager Adrienne D.A. Smith to General Manager and Partner. After four years with the company, Adrienne has overseen strong growth for the brand in her role overseeing marketing, hospitality, sales and operations with an innovative and high energy approach.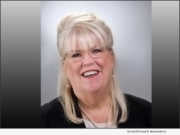 NAPA, Calif. /California Newswire/ -- EPIC Insurance Brokers and Consultants, a retail property and casualty insurance brokerage and employee benefits consultant, announced today that Sheryl Marshall has joined the firm as Principal within the firm's Moving & Storage Practice.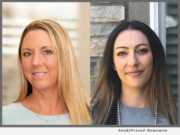 NAPA, Calif. /California Newswire/ -- Paragon Insurance Holdings LLC ("Paragon"), a national multi-line specialty MGA (Managing General Agency) based in Avon, Conn., today announced that Tonya Fuller has joined the firm as Vice President, Winery and Brewery. Additionally, Ashley Forslund has become a member of the Paragon team in the role of Senior Underwriter, Winery and Brewery, working in close collaboration with Fuller.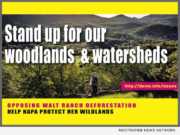 NAPA, Calif. /California Newswire/ -- Napa County citizens and Defenders of East Napa Watersheds will rally in front of the County Administration Building at noon on Friday, November 18, 2016, Forests Forever announced today. This occasion is the first day of hearings on the appeal against the Walt Ranch project.