California Business News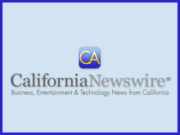 POWAY, Calif. -- Intelligent Automation Corporation (IAC), a global leader in aviation diagnostic and water security systems, announced today that it has been named to the prestigious 2007 M2M Magazine's M2M 100 list of the most important and influential companies offering machine-to-machine (M2M) technology solutions. The M2M 100 list provides a snapshot of the market as it exists today and the companies with the greatest impact on its direction.

TORRANCE, Calif. -- Wildfire, Inc., the industry leader in providing UV effects solutions and creative ideas through sales and rentals of its proprietary line of high intensity black light fixtures, fluorescent paints & other expendable products, today announced the move of its corporate offices and manufacturing facility to a new headquarters located at 2908 Oregon Court, Suite GI, Torrance, CA 90503.

REDWOOD CITY, Calif. -- Authernative, Inc., the developer of innovative user and transaction authentication and identity management technologies, announced today that the People's Republic of China Patent Office has granted the company its patent for a private and secure financial transactions method. The newly issued patent number 01143367.1, entitled "System and Method For Private and Secure Financial Transactions," adds to similar patent issuances in Canada, Australia, and New Zealand.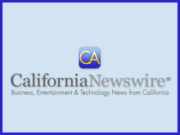 RANCHO CUCAMONGA, Calif. -- With endless growth as the vision, The Megatrux Companies now occupy a 170,000 square foot facility built to exacting specification to serve as the world headquarters for an end-to-end global logistics operation. This state-of-the-art distribution center in Rancho Cucamonga, CA stores 15,000 racked pallet positions, has 36 dock doors, is RFID equipped and houses the companies' management and global logistics team.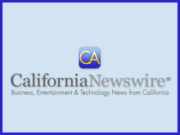 TORRANCE, Calif. -- Neotrope(R), a 24 year old entertainment, publishing, brand marketing and content company, announced today the formal re-launch of its online news and lifestyle magazine, eNewsChannels(TM). The publication (at www.eNewsChannels.com) features articles on social issues, personal well being, and entertainment. Selected news stories from the offbeat to the fascinating are included. The publication is edited by veteran journalist Christopher Laird Simmons, with a varied list of storied contributors.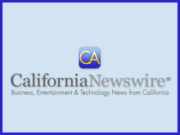 LOS ANGELES, Calif. -- CADFORCE, the Los Angeles-based global leader in outsourced architectural services, today announced that it has raised $3.1 million in a Series B funding round. Louisiana Ventures, LP, of Bossier City, Louisiana led the round with a $1.5 million investment. This follows Rincon Venture Partners' August 2005 Series A, bringing the total capital investment in CADFORCE to just under $5 million.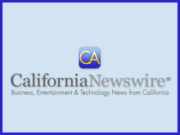 YUBA CITY, Calif. -- Prime Companies, Inc. (OTC: PRMC / PRMC.pk) announces that it has executed an agreement and has consummated the purchase of certain strategic assets from Mount Logic, LLC, including Mount Logic's Manufacturing Patents of ergonomic arms and mounts.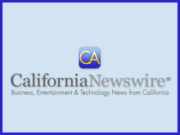 GLENDALE, Calif. -- Intellikey Labs, the first and most established content and DVD testing lab, is on the forefront of DVD content copy protection testing. Utilizing its proprietary protocols developed specifically for copy protection testing, Intellikey performs definitive copy protection testing for optical media via its expansive domestic and international DVD player matrices.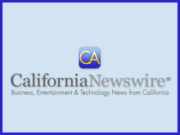 LOS ANGELES, Calif. -- In its quest to increase sales, Wildfire, Inc. (www.wildfirefx.com), Los Angeles based manufacturer of VHO, DMX controllable UV lights and UV sensitive materials, hired a new marketing director recently, promoting Aaron Stanley, the former Accounting Manager, to Director of Marketing and Public Relations.