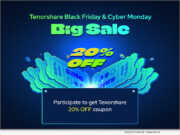 NEW YORK, N.Y., Nov. 8, 2023 (SEND2PRESS NEWSWIRE) -- Tenorshare, a leading software company that specializes in data recovery and security solutions, is launching a massive Black Friday Sale on November 8 with lots of great deals and prizes. "We want to thank our customers for their support and loyalty throughout the year. This is our way of giving back and showing our appreciation," said the CEO of Tenorshare.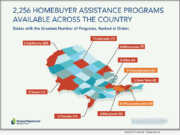 ATLANTA, Ga., Nov. 8, 2023 (SEND2PRESS NEWSWIRE) -- Down Payment Resource (DPR), the housing industry authority on homebuyer assistance program data and solutions, reports that homebuyer assistance program administrators are responding to the mounting home affordability crisis by rapidly rolling out new homebuyer assistance programs and funding buydowns.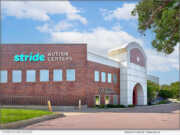 SIOUX CITY, Iowa, Nov. 8, 2023 (SEND2PRESS NEWSWIRE) -- Stride Autism Centers ("Stride") is thrilled to announce the grand opening of its latest center in Sioux City, Iowa. Their mission is clear: to become an integral part of the local community while making a meaningful impact in the lives of preschool children with autism.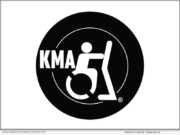 WESTMINSTER, Colo., Nov. 8, 2023 (SEND2PRESS NEWSWIRE) -- From Kiosk Industry and Kiosk Manufacturer Association: Trade Shows - IAAPA is November 14th and here is our preview. Outdoor ticketing, wristband dispense, kiosk avatars and wayfinding. We'll have a small countertop for self-order as well in the booth. IAAPA is a great showplace for cruise ships, amusement parks, hotels and restaurant technology.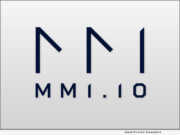 SALT LAKE CITY, Utah, Nov. 8, 2023 (SEND2PRESS NEWSWIRE) -- Mobility Market Intelligence (MMI), a leader in data intelligence and market insight tools for the mortgage and real estate industries, today announced it ranked No. 427 on the Deloitte Technology Fast 500™, a ranking of the fastest-growing technology, media, telecommunications, life sciences, fintech and energy tech companies in North America, now in its 29th year. MMI grew 285% during this period.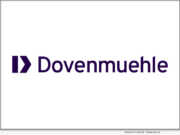 LAKE ZURICH, Ill., Nov. 8, 2023 (SEND2PRESS NEWSWIRE) -- Dovenmuehle Mortgage, Inc. (Dovenmuehle), a leading mortgage subservicing company, announced today that it has released two new features that provide transparency and improve communication through the company's borrower-facing web and mobile applications.