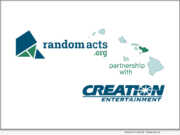 LOS ANGELES, Calif. /California Newswire/ -- In response to the Maui Wildfires that took place in Hawai'i on August 8, 2023, Creation Entertainment is partnering with Random Acts to help raise funding for rebuilding efforts in Maui. Random Acts is announcing a fundraising goal of $25,000 USD in disaster recovery to rebuild and support. Creation Entertainment, Jensen Ackles, Jared Padalecki, and Misha Collins will match all donations until the $25,000 goal is reached.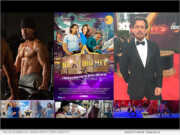 LOS ANGELES, Calif. /California Newswire/ -- On September 13, 2023, Regal Theatre in North Hollywood will be the site of an event that promises to be nothing short of spectacular. The Premiere/Prescreening of "The Next Big Hit," a martial arts musical comedy, is the brainchild created by Zak Lee Guarnaccia, a world-class martial arts veteran with over 40 years of experience in the entertainment industry from Italy to the USA, and founder LightRow Productions.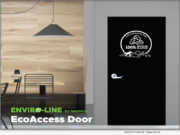 CINCINNATI, Ohio, Sept. 7, 2023 (SEND2PRESS NEWSWIRE) -- Senneca and their family of brands is committed to continuous improvement to minimize its environmental footprint and inspire others to do the same. To reduce ecological impact, action has been taken to decrease waste, reuse materials and recycle where possible. Chase Doors is proud to announce the launch of their first environmentally sustainable product, the EcoAccess door.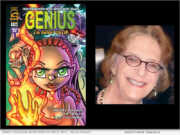 FORT WORTH, Texas, Sept. 7, 2023 (SEND2PRESS NEWSWIRE) -- The first issue of the comic book "GENIUS: The Akashic Avatar" is perhaps the most notable because it contains a story penned by Rachel Pollack, an award-winning trans author, tarot expert and comic book writer who died of Hodgkin's lymphoma April 7, 2023 at age 77, the TINSLEY BOYS announced today.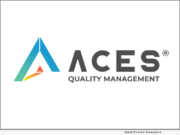 DENVER, Colo., Sept. 7, 2023 (SEND2PRESS NEWSWIRE) -- ACES Quality Management® (ACES), the leading provider of enterprise quality management and control software for the financial services industry, announced it has expanded its partnership program with ActiveComply, a leader in social media monitoring and website archival for the financial industry.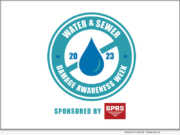 MAUMEE, Ohio, Sept. 7, 2023 (SEND2PRESS NEWSWIRE) -- Ground Penetrating Radar Systems, LLC (GPRS) has announced a new safety initiative designed to help municipalities and facilities regain control of their water, sewer, and stormwater infrastructure. Water & Sewer Damage Awareness Week (WSDAW) will run October 23-27, 2023.