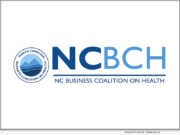 CHARLOTTE, N.C., May 4, 2023 (SEND2PRESS NEWSWIRE) -- The North Carolina Business Group on Health (NCBGH), a leading nonprofit coalition of employers and healthcare stakeholders committed to improving the healthcare delivery system in North Carolina, is proud to announce a significant milestone in its evolution. Effective immediately, the organization will be known as the North Carolina Business Coalition on Health (NCBCH), while maintaining its dedication to its mission.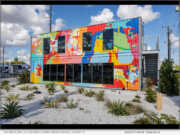 HALLANDALE BEACH, Fla., May 4, 2023 (SEND2PRESS NEWSWIRE) -- The City of Hallandale Beach is thrilled to welcome the first shipping container restaurant in Broward County, KAO Bar & Grill, to the newly rebranded District 8, formerly the Fashion and Art District (FAAD). The grand opening of KAO Bar and Grill will take place on Friday, May 19, 2023, from Noon to 11:00 pm, located at 11 NE 1st Avenue.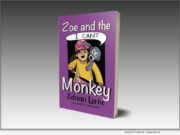 MONTREAL, Quebec, May 4, 2023 (SEND2PRESS NEWSWIRE) -- In Adrian Lortie's debut novel "Zoe and the I Can't Monkey" (ISBN: 978-0228889755; March 28, 2023), we explore the importance of children developing healthy communication skills and learning to deal with negative emotions at a young age through a fun, educational story.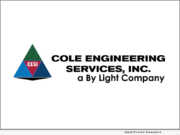 ORLANDO, Fla., May 4, 2023 (SEND2PRESS NEWSWIRE) -- Cole Engineering Services, Inc. (CESI), a By Light Company, has been awarded the $500M Reconfigurable Virtual Collective Trainer (RVCT) Production Other Transaction Authority (OTA) award. The program originated in June 2019 with initial concept demonstrations, followed by a formal prototyping phase that included soldier evaluation to refine the fidelity and capability of the initial 19 Army ground and air platforms.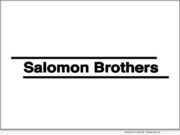 NEW YORK, N.Y., May 4, 2023 (SEND2PRESS NEWSWIRE) -- Salomon Brothers has expanded its institutional capital markets division with the addition of eight senior hires, launching the firm's equity research initiative. As other Wall Street firms reduce headcount, Salomon Brothers continues to seek qualified candidates, and these new hires solidify the bank's commitment to hiring exceptional professionals.