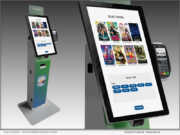 LOS ANGELES, Calif. /California Newswire/ -- Olea Kiosks®, the fastest growing provider of self-service kiosk solutions, has announced the launch of its new Quick Ship Program for its most popular model, the Austin kiosk. This program is designed to provide customers with a fast and efficient way to receive their most optimal kiosk, with a delivery time of just 4 weeks.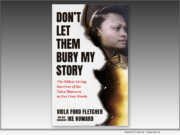 NEW YORK, N.Y., March 9, 2023 (SEND2PRESS NEWSWIRE) -- Mocha Media Inc is honored to announce the publication of "DON'T LET THEM BURY MY STORY, The Oldest Living Survivor of the Tulsa Race Massacre In Her Own Words" (Hardcover; On Sale: May 30, 2023; $29.99; ISBN: 978-1737168409) by Viola Ford Fletcher with her grandson Ike Howard on the 102nd Anniversary of the event that caused the single worst incident of racial violence in the history of the United States.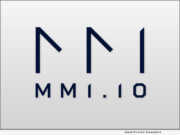 SALT LAKE CITY, Utah, March 9, 2023 (SEND2PRESS NEWSWIRE) -- Mobility Market Intelligence (MMI), a leader in data intelligence and market insight tools for the mortgage and real estate industries, announced the launch of the "Mortgage Industry Benchmarks" report, a monthly newsletter compiling lender and loan officer (LO) production data and trends to facilitate peer-to-peer comparison.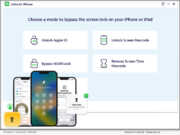 NEW YORK, N.Y., March 9, 2023 (SEND2PRESS NEWSWIRE) -- Unlockit iPhone Screen Unlocker enables users to restore their Apple ecosystem without compromising valuable data. Foneazy has delivered ten years of professional experience to serve and satiate users' demands with the best. Unlockit iPhone unlocks the device to make it accessible to users without hassle.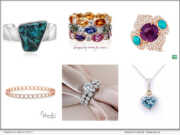 LAS VEGAS, Nev., March 9, 2023 (SEND2PRESS NEWSWIRE) -- The American Gem Society (AGS), a nonprofit association dedicated to consumer protection, is proud to celebrate and recognize its women designers, as well as women leaders in the jewelry industry during Women's History Month 2023.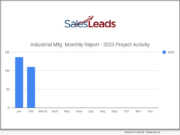 JACKSONVILLE BEACH, Fla., March 9, 2023 (SEND2PRESS NEWSWIRE) -- IMI SalesLeads announced today the February 2023 results for the new planned capital project spending report for the Industrial Manufacturing industry. The Firm tracks North American planned industrial capital project activity; including facility expansions, new plant construction and significant equipment modernization projects. Research confirms 110 new projects in February as compared to 130 in January in the Industrial Manufacturing sector.