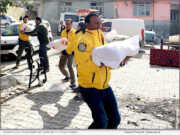 ANTAKYA, Turkey and LOS ANGELES, Calif., March 8, 2023 (SEND2PRESS NEWSWIRE) -- A team of Scientologists who are disaster response specialists from Pakistan has now joined volunteers from the Scientology Center of Tel Aviv and other emergency response-trained responders who are providing relief in Turkey. As aid pours into Turkey, the Scientology volunteers are primarily focused on seeing that supplies get into the hands of those most in need.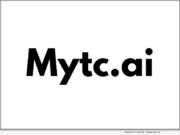 SAN FRANCISCO, Calif. /California Newswire/ -- Mytc.ai™ has officially launched its revolutionary subscription-based transaction coordination service for real estate agents in California. By blending expert licensed transaction coordinators with cutting-edge artificial intelligence (AI) technology, Mytc.ai offers a cost-effective solution that saves agents up to 60% on transaction coordination costs.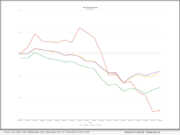 SAN DIEGO, Calif. /California Newswire/ -- Mortgage Capital Trading, Inc. (MCT®), the leader in capital markets software and services supporting more lenders with hedging and pipeline management solutions than any other single provider, is pleased to present the MCTlive! Lock Volume Indices for February 2023. MCT Data represents a balanced cross section of several hundred lenders among retail, correspondent, wholesale, and consumer direct channels.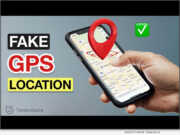 NEW YORK, N.Y., March 8, 2023 (SEND2PRESS NEWSWIRE) -- It is uncanny yet necessary to spoof GPS location on iPhone since neither iOS nor Android has a "fake GPS location" feature, and most apps don't let you spoof your location with a simple option. Tenorshare, a renowned software provider, has the ultimate fake GPS location solution in the form of Tenorshare iAnyGo. It can fake GPS location with no limitations or restrictions.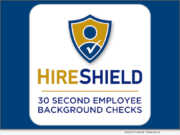 HOUSTON, Texas, March 8, 2023 (SEND2PRESS NEWSWIRE) -- HireShield is excited to announce the launch of its updated platform - HireShield.com. "We had one objective coming into this, streamline and simplify the background check process," said Kumayl Alikhan, Head of Operations at HireShield. "We hear it all the time from our clients; having background check results populate instantly helps save employers valuable time onboarding a potential new hire and staying the course of their business operations."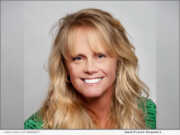 DES MOINES, Iowa, March 8, 2023 (SEND2PRESS NEWSWIRE) -- iEmergent, a forecasting and advisory services firm for the financial services, mortgage and real estate industries, today announced that its CEO Laird Nossuli was recognized by National Mortgage Professional (NMP) as one of its 2023 Women of Inspiration. The awards program highlights female visionaries who are paving the way for the next generation of women in mortgage lending.