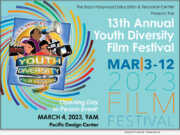 HOLLYWOOD, Calif. /California Newswire/ -- The Black Hollywood Education and Resource Center (BHERC) announces the 13th Annual Youth Diversity Film Festival (YDFF) Friday, March 3 through Sunday, March 12, 2023. On Saturday March 4 an in-person opening day will take place at the Pacific Design Center's Silver Screen Theater, from 9:30 a.m. - 3:30 p.m. (8687 Melrose Avenue, West Hollywood, CA 90069), as well as online at BHERC.TV.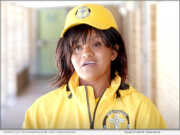 JOHANNESBURG, South Africa and LOS ANGELES, Calif., March 1, 2023 (SEND2PRESS NEWSWIRE) -- Growing up in Mitchel Plain wasn't easy, according to Luce-Lynn Fondling, a life skills coach and Scientology Volunteer Minister who works with community leaders, educators and both bullies and victims in schools. Drug dealers dominate her neighborhood. "There is violence everywhere," she says.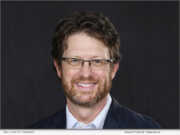 ATHENS, Ga., March 1, 2023 (SEND2PRESS NEWSWIRE) -- Founder and CEO Brent Chandler today heralded a new era for FormFree® following its strategic divestiture of asset-verification service AccountChek®. Moving forward, the fintech will focus on products that advance its mission to decentralize and democratize the way consumers understand their financial data and access credit opportunities. Eric Lapin, who joined FormFree in 2022 as chief strategy officer, will guide the company's next chapter as president.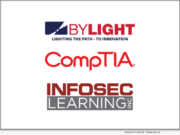 MCLEAN, Va., March 1, 2023 (SEND2PRESS NEWSWIRE) -- By Light Professional IT Services LLC announced today it is collaborating with CompTIA and Infosec Learning LLC to offer work role training courses that increase proficiency and prepare individuals for industry certifications. By Light integrates CompTIA's eLearning content and Infosec Learning's virtual labs on its unique Imerzi™ platform to provide focused, hands-on training.