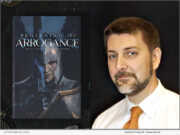 TORONTO, Ontario, Nov. 22, 2022 (SEND2PRESS NEWSWIRE) -- A fantastical story set in a world where paladins are heroes and the champions of the gods finds itself in the shadow of a looming threat. Their only choice? To rely on the services of an uneducated, incapable and stubborn paladin named Krell, whose adventures we follow in the fantasy novel "Beginning of Arrogance" (ISBN: 978-0228868668; Tellwell) by Bryan Cole.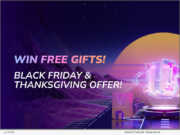 NEW YORK, N.Y., Nov. 22, 2022 (SEND2PRESS NEWSWIRE) -- To help the celebrations for Black Friday, top software producer UltFone launched a generous sale on its best-selling items. UltFone is a reputable software company that offers completely integrated solutions for data transfer, iOS system repair, Android data recovery, and iOS data recovery among other things.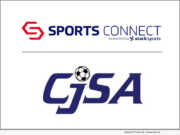 FARMINGTON, Conn. and PLANO, Texas, Nov. 22, 2022 (SEND2PRESS NEWSWIRE) -- Connecticut Junior Soccer Association (CJSA), the Governing Body for the sport of soccer in the state of Connecticut, has announced a new three year partnership with Sports Connect, powered by Stack Sports. Sports Connect's partnership with CJSA serves to further the governing body's mission of providing quality opportunities for its members.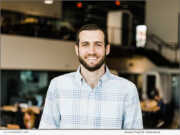 ORLANDO, Fla., Nov. 22, 2022 (SEND2PRESS NEWSWIRE) -- A new exam-prep company is helping students to pass the U.S. CPA exams in droves. Maxwell CPA Review was founded by Kyle Ashcraft, CPA and provides online CPA courses to prepare students for the U.S. CPA exams. Kyle passed all four CPA exams with a 90 and above, in only six months. Now he works to equip students with the same tools that prepared him for his exams.