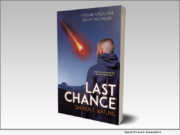 SYDNEY, New South Wales, Nov. 15, 2022 (SEND2PRESS NEWSWIRE) -- "Last Chance: A Future Apocalypse Caught in a Trilogy" by Darren E. Watling (ISBN: 978-0228882879; released Oct., 2022) is a quirky look at earth's final hours. The best and brightest are sent to colonize a more stable planet as earth meets its untimely demise. However a Plan B rocket contains a motley crew who could be described as "wildcards" at best.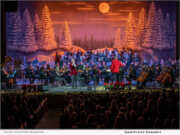 LOS ANGELES, Calif. /California Newswire/ -- The Golden State Pops Orchestra rings in the holiday season with joyous music and high spirits on Saturday, December 17, 2022 at 8 p.m. in the Warner Grand Theatre in San Pedro, California. Celebrate the holiday season with Maestro Steven Allen Fox, Resident Choir Maestra Marya Basaraba, and the Golden State Pops Orchestra and Chorale, with the "Holiday Pops Spectacular."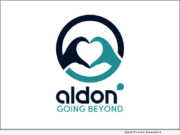 NEPTUNE CITY, N.J., Nov. 15, 2022 (SEND2PRESS NEWSWIRE) -- Aldon Management, a premier owner, manager, and developer of multifamily assets based in Bethesda, Maryland, has partnered with Move For Hunger, a national hunger relief non-profit organization, to give back to food insecure communities nationwide.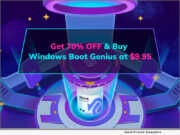 NEW YORK, N.Y., Nov. 15, 2022 (SEND2PRESS NEWSWIRE) -- The biggest Black Friday sales of the year are being offered by 4DDiG (a Tenorshare company), a top software development business, on its products. The sale started Nov. 14 and will last through Dec. 9, 2022. Users will have a great chance to take advantage of free Amazon gift card offers during this time. Additionally, there are fascinating $9.95 special bargains, a buy one get one free offer, and up to 70% off discounts.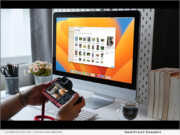 ALEXANDRIA, Va., Nov. 15, 2022 (SEND2PRESS NEWSWIRE) --- CleverFiles announces the release of the new major version of Disk Drill for Mac and Windows. Disk Drill 5 introduces a new modular user interface, recovery from Windows and Linux software RAID arrays, VHD and VHDX support, and adds new file formats to its Deep Scan resulting in up to 30% higher data restoration success rates.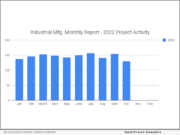 JACKSONVILLE BEACH, Fla., Nov. 15, 2022 (SEND2PRESS NEWSWIRE) -- IMI SalesLeads announced today the October 2022 results for the new planned capital project spending report for the Industrial Manufacturing industry. The Firm tracks North American planned industrial capital project activity; including facility expansions, new plant construction and significant equipment modernization projects.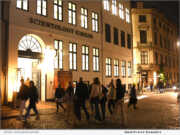 LOS ANGELES, Calif. and COPENHAGEN, Denmark, Nov. 15, 2022 (SEND2PRESS NEWSWIRE) -- The Church of Scientology Denmark was packed with visitors wishing to learn more about the Scientology religion at the annual "Kulturnatten." Culture Night in Copenhagen is one of Copenhagen's most well-attended cultural events in a city renowned for its creativity, craftsmanship and culture.