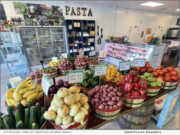 DESTIN, Fla., Nov. 2, 2022 (SEND2PRESS NEWSWIRE) -- Alan Laird, owner of four of AJ's restaurants along Florida's Gulf Coast, is excited to announce his latest business concept to join the AJ family. From reef to range, AJ's Rocking L - Specialty Meats and Gourmet Market is Destin's only privately-owned specialty meat and gourmet market. It's now open in the heart of Destin at Shoreline Village Mall at 872 Highway 98 E. Unit #19 and features grass-fed black angus and Wagyu beef.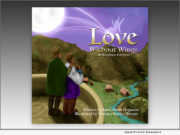 SANTA CLARITA, Calif. /California Newswire/ -- Adam Swain Ferguson, founder, Purple Fox Entertainment, is a creative producer and author. His new book release, "Love Without Wings: An Adoption Fairytale" (ISBN: 979-8986768014), was inspired by a true story - his own story - and celebrates diverse families made complete through adoption. It's scheduled to be released during National Adoption Month on November 19, National Adoption Day.
TORONTO, Ontario, Nov. 2, 2022 (SEND2PRESS NEWSWIRE) -- In Yvonne Van Lankveld's current novel "The Park Street Secrets" (ISBN: 978-0228869252; released Sept., 2022), new neighbors move into a historic government building and classic film location on Park Street in Niagara Falls Canada. The building was featured in the film noir "Niagara" starring Marilyn Monroe.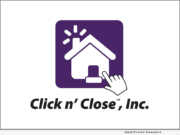 ADDISON, Texas, Nov. 2, 2022 (SEND2PRESS NEWSWIRE) -- Click n' Close, a multi-state mortgage lender serving consumers and mortgage originators through its wholesale and correspondent channels, announces it has launched SmartBuy, a suite of loan programs designed to give low and moderate-income (LMI) homebuyers an advantage in today's heightened mortgage interest rate environment.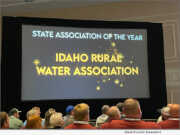 BOISE, Idaho, Nov. 2, 2022 (SEND2PRESS NEWSWIRE) -- Idaho Rural Water Association (IRWA) earns the 2022 State Association of the Year Award in the Awards of Excellence competition awarded by National Rural Water Association (NRWA). IRWA has earned this prestigious award three times in the last seven years.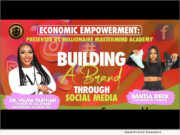 SCOTTSDALE, Ariz., Nov. 2, 2022 (SEND2PRESS NEWSWIRE) -- Helping minority women entrepreneurs take their businesses to the next level, powerhouses Dr. Velma Trayham, founder of the Millionaire Mastermind Academy, a leading nonprofit organization that has mentored more than 8,000 women, and Santia Deck, the founder of TRONUS, are coming together for a particular online event on using social media for good. The free event, Building a Brand through Social Media, takes place online Nov. 21, Thinkzilla Consulting Group announced today.