SAN DIEGO, Calif. /California Newswire/ -- MCT®, the leader in capital markets software and services supporting more lenders with hedging and pipeline management solutions than any other single provider, is pleased to present the MCTlive! Lock Volume Indices for August 2022. MCT Data represents a balanced cross section of several hundred lenders among retail, correspondent, wholesale, and consumer direct channels.
AVON, Conn., Sept. 7, 2022 (SEND2PRESS NEWSWIRE) -- New Energy Risk (NER), a wholly-owned division of Paragon Insurance Group, today announced the hire of George Schulz as Managing Director, Program Development, in the latest confirmation of Paragon's commitment to continuing investment in the green technology space.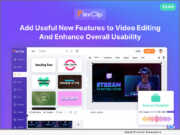 HONG KONG, Sept. 7, 2022 (SEND2PRESS NEWSWIRE) -- PearlMountain announced that its FlexClip (https://www.flexclip.com) browser-based video editor has been updated to version 3.9. The update includes more editing options, built-in resources, increased functionality, and overall improved usability. Of special interest is the ability to save custom made video as a template.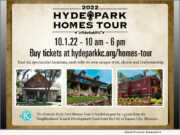 KANSAS CITY, Mo., Sept. 7, 2022 (SEND2PRESS NEWSWIRE) -- Five historic homes and one historic stone chapel, will open their doors for tours during the biennial Hyde Park Historic Homes Tour. The Tour hosted by The Hyde Park Neighborhood Association (HPNA) will be held Saturday, October 1 from 10 a.m. until 6 p.m.
DENVER, Colo. and BOALSBURG, Pa., Sept. 7, 2022 (SEND2PRESS NEWSWIRE) -- EnergyCAP, a pioneer in energy and sustainability enterprise resource planning ("ERP") software, today announced the appointment of two additional executive leaders based in Denver, Colorado. These new leaders have extensive backgrounds in leading high tech - growth organizations.
LONDON, U.K., Sept. 7, 2022 (SEND2PRESS NEWSWIRE) -- Crypto Lists (CryptoLists.com) continue the series of interviews with important profiles in the cryptocurrency space. This time, CEO Ian Bentley discusses a popular play to earn game that is about to launch, and he explains his daily tasks.
DENVER, Colo., Sept. 7, 2022 (SEND2PRESS NEWSWIRE) -- ACES Quality Management® (ACES), the leading provider of enterprise quality management and control software for the financial services industry, announced that Financial Center First Credit Union (FCFCU) has selected ACES' flagship audit platform ACES Quality Management & Control® Software to support quality control (QC) audits for FCFCU's consumer lending channels.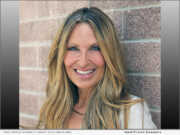 SALT LAKE CITY, Utah, Sept. 7, 2022 (SEND2PRESS NEWSWIRE) -- Mobility Market Intelligence (MMI), a leader in data intelligence and market insight tools for the mortgage and real estate industries, today announced that Heidi Iverson has joined the organization as a regional director of growth. In this position, Iverson will consult and strategize with MMI's clientele which now includes more than 40 of the top 50 lenders in the nation, to identify growth opportunities to drive adoption and increase return on investment (ROI).