TORRANCE, Calif. /California Newswire/ -- DocMagic, Inc., the premier provider of fully-compliant loan document generation, regulatory compliance, and comprehensive eMortgage services, announced that Leah Sommerville, a senior account executive on its eClosing team, has been honored by PROGRESS in Lending as a 2022 Sales & Marketing Trailblazer. The award recognizes sales, marketing and public relations executives that are blazing trails in the mortgage industry.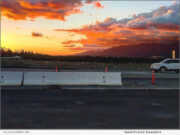 SACRAMENTO, Calif. /California Newswire/ -- Ellis Equipment, Inc. is pleased to offer quality K-rail construction barriers for job sites in and around the City of Sacramento. For close to 30 years now, this family-owned and -operated company has worked tirelessly to provide construction industry professionals with the dependable equipment they require for their various projects.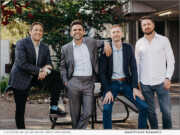 AUSTIN, Texas, June 22, 2022 (SEND2PRESS NEWSWIRE) -- What do you get when you combine two old friends and a younger brother? It may sound like the start to a bad joke, but these real estate powerhouses are not playing. Ari Rastegar, founder and CEO, Rastegar Property Company; Dustin Mehaffey and Major Miller of American Realty Consultants; and Nic Costello, real estate broker, and Rastegar's younger brother, have joined forces to make real estate deals that are turning heads.
MADRID, Spain, June 22, 2022 (SEND2PRESS NEWSWIRE) -- As an amateur social project of the famous Dominican plastic surgeon, Luis Lopez Tallaj MD, trained in Brazil 20 years ago, has released recently on YouTube, the dramatic documentary "Besos de plástico" (Plastic Kisses). It is already available on his YouTube channel Lopeztallaj, this Hispanic or Latin project with closed captions in English, French and Portuguese is a warning to the global population of the risks taken with biopolymers injections.
KAUAI, Hawaii, June 22, 2022 (SEND2PRESS NEWSWIRE) -- PlantBaby, the innovative nutrition company developing a portfolio of the purest plant-based products to support the nutritional journey from infancy into adulthood, announces its $4 million Seed funding round, led by Big Idea Ventures and The Fund LA.