SAN DIEGO, Calif. /California Newswire/ -- MCT®, the leader in capital markets software and services supporting more lenders with hedging and pipeline management solutions than any other single provider, is pleased to present the MCTlive! Lock Volume Indices for May 2022.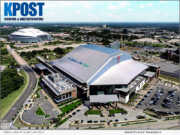 DALLAS, Texas, June 6, 2022 (SEND2PRESS NEWSWIRE) -- KPost Roofing & Waterproofing today announced work on the Globe Life Field in Arlington, TX, has earned a national Excellence in Construction® Pyramid Award, presented during ABC's Convention 2022 in San Antonio, on March 16. The EIC awards are the construction industry's leading national competition that honors general and specialty contractors for world-class, safe and innovative construction projects from across the nation.
NAPLES, Fla., June 6, 2022 (SEND2PRESS NEWSWIRE) -- Kelly Roofing, an award-winning roofing company, celebrates their 50th anniversary on June 13, 2022. The company was founded by Joe Kelly, Sr., in 1972 and is now run by his son, Ken Kelly. For decades, Kelly Roofing has helped Florida homeowners extend the lifespan of their roofs, and they plan to expand geographically in the coming years.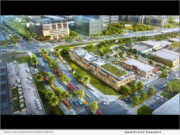 POMPANO BEACH, Fla., June 6, 2022 (SEND2PRESS NEWSWIRE) -- The City of Pompano Beach (City) and the Pompano Beach Community Redevelopment Agency (CRA) have issued an Invitation to Negotiate (ITN) for a Master Developer to help the City and CRA create a new Downtown and realize the vision of an exciting destination for businesses, residents, tourists, and other investment stakeholders.
BISMARK, N.D., June 6, 2022 (SEND2PRESS NEWSWIRE) -- North Dakota Soccer Association (NDSA), the governing body for US Youth Soccer in the state, has announced a new five-year partnership with Sports Connect to grow and advance the game of soccer in North Dakota. Sports Connect, powered by Stack Sports, will provide technology solutions for the state association, NDSA member clubs and associations, and the participating players, coaches, families, and volunteers.
RED BANK, N.J., June 6, 2022 (SEND2PRESS NEWSWIRE) -- Kastle, an industry leader in security property technology, and Move For Hunger, a national hunger relief non-profit organization, have partnered up again to fight food insecurity and food waste nationwide. Kastle joined Move For Hunger in 2020 and has since contributed over 150,000 meals to food insecure communities across the United States.