BERKELEY, Calif. /California Newswire/ -- The Covenant Winery Summer Concert Series kicks off Memorial Day weekend in Berkeley with acclaimed French/American jazz pianist, composer and arranger Franck Amsallem. Franck has recorded ten CDs under his own name as well as a collaboration, "New York Stories," with (Berkeley's own) Joshua Redman, Roy Hargrove, and Danny Gatton on Blue Note.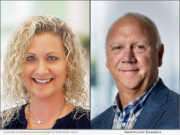 IRVINE, Calif. /California Newswire/ -- Mortgage Coach, a borrower conversion platform empowering mortgage lenders to educate borrowers with interactive presentations that model home loan performance over time, announced the advancement of two of its department directors to vice president-level positions. Suzanne Duniphin was promoted from director of eLearning to VP, customer experience, and David Bowser was promoted from director of account management to VP, customer engagement.
PASADENA, Calif. /California Newswire/ -- KROST was recognized as a Top 100 Firm by Accounting Today. The firm ranked 76th with a 18.08% change in revenue from last year. KROST has now been ranked in this prestigious list two years in a row. With new services on the horizon, KROST continues to develop ways to add value for their clients.
ATLANTA, Ga. and JACKSONVILLE, Fla., May 10, 2022 (SEND2PRESS NEWSRIE) -- realMLS, serving 11,000 members in Northeast Florida, today announced that it has partnered with Down Payment Resource (DPR) to enhance its platform with DPR's suite of real estate agent tools that help MLS customers connect homebuyers with homebuyer assistance programs.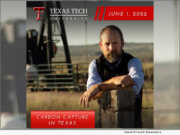 DALLAS, Texas, May 10, 2022 (SEND2PRESS NEWSWIRE) -- U.S. Carbon Capture announces that Director of Land Jonathan R. Grammer will speak on the campus of Texas Tech University June 1 on the growing business of Carbon Capture in the State of Texas. The engagement, part of a larger convention addressing the state's energy grid, comes just months after Exxon Mobil announced its estimates of a foreseeable $4.5 trillion market for carbon capture and storage by 2050 as companies race to achieve net-zero.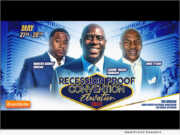 LAS VEGAS, Nev., May 10, 2022 (SEND2PRESS NEWSWIRE) -- Sharing their competitive fire and strategies for success, professional athletes Earvin "Magic" Johnson and Mike Tyson were just announced as keynote speakers for the upcoming 4th annual Recession Proof Convention, Thinkzilla Consulting Group announced today. Slated for May 27-28 at The Mirage in Las Vegas, this wealth strategy celebration from "Recession Proof" founder Marcus Barney will welcome an all-star line-up of attendees and speakers.
ATHENS, Ga., May 10, 2022 (SEND2PRESS NEWSWIRE) -- FormFree today announced it has opened registration to the organization's third annual Heroes Golf Classic, which will be held on September 9, 2022, at Lanier Islands Legacy Golf Course in Buford, Georgia. All proceeds from the event will be donated to the American Red Cross of Northeast Georgia, a 501(c)(3) nonprofit organization that provides emergency assistance and preparedness education to communities affected by disaster.