SAN DIEGO, Calif. /California Newswire/ -- MCT®, the leading pipeline hedge advisory in the residential mortgage industry, is pleased to announce the introduction of new MCTlive! Mortgage Lock Volume Indices to help all industry participants better understand key trends in the mortgage industry.
CHARLOTTE, N.C., May 9, 2022 (SEND2PRESS NEWSWIRE) -- Aldersgate Life Plan Community announced today that they will be participating with their community of residents, staff as well as their overarching community in the Welcoming America Conference being held in Charlotte, North Carolina on May 18-20, 2022.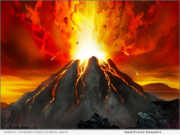 LOS ANGELES, Calif. /California Newswire/ -- Published May 9, 1950, "Dianetics: The Modern Science of Mental Health" burst onto the scene, creating an international phenomenon that continues to this day. And it was only two years later that L. Ron Hubbard founded Scientology, the world's youngest major religion.
NEW YORK, N.Y., May 9, 2022 (SEND2PRESS NEWSWIRE) -- Tenorshare, a leading software company, has recently announced that it is celebrating its 100K subscribers on YouTube. Tenorshare will offer some prizes, including: $100 Amazon Gift Card, $30 Spotify gift card, and $25 Netflix or Hulu gift cards. From now until May 18, 2022, everyone must grab the opportunity!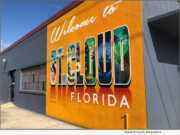 POMPANO BEACH, Fla., May 9, 2022 (SEND2PRESS NEWSWIRE) -- The award-winning economic development firm, RMA (rma.us.com) is proud to announce they have been hired by the City of St. Cloud, Florida for professional consulting services to help execute the CRA 5-Year Strategic Implementation and Financing Plan. Drafted by RMA and approved in February 2022, this plan provides a structured and proactive approach to guide redevelopment in the 706-acre CRA district, with the goal of attracting private investment.
SALT LAKE CITY, Utah, May 9, 2022 (SEND2PRESS NEWSWIRE) -- Mobility Market Intelligence (MMI), a leader in data intelligence and market insight tools for the mortgage and real estate industries, today announced it has hired Kortney Lane-Schafers as a regional director of growth. Lane-Schafers' responsibilities will include consulting and strategizing with MMI's growing roster of mortgage enterprise clients.
SKOKIE, Ill., May 9, 2022 (SEND2PRESS NEWSWIRE) -- Music Theater Works shall present "DISNEY'S THE LITTLE MERMAID" at the North Shore Center for the Performing Arts in Skokie (9501 Skokie Blvd, Skokie, IL 60076) from June 2, 2022 to June 26, 2022 as the second production of the 2022 Season.