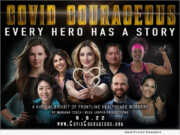 LOS ANGELES, Calif. /California Newswire/ -- Producer and photographer Mariana Tosca of Blue Jasper Productions and Tosca Photography announces the launch of "Covid Courageous." This unique virtual exhibition blends photographic portraiture with interviews of frontline healthcare workers, which spotlight each individual's personal pandemic experience.
IRVINE, Calif. /California Newswire/ -- EPIC Insurance Brokers and Consultants, a retail property and casualty insurance brokerage and employee benefits consultant, announced today that Paul Lopez has joined its Entertainment & Sports practice as a principal. He joins as part of the Los Angeles team and will be based in Irvine, California.
LOS ANGELES, Calif. /California Newswire/ -- Legacy Launch Pad Publishing has released "Loose Cannons: A Memoir of Mania and Mayhem in a Mormon Family" (ISBN: 978-195655200 (ebook); 978-1956955217, 978-1956955224 (paperback); 978-1956955231 (hardback)), written by Diana Cannon Ragsdale.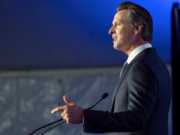 SACRAMENTO, Calif. /CALIFORNIA NEWSWIRE/ -- Today, Calif. Governor Gavin Newsom signed an executive order to foster responsible innovation, bolster California's innovation economy, and protect consumers. It aims to create a transparent regulatory and business environment for web3 companies which harmonizes federal and California approaches, balances the benefits and risks to consumers, and incorporates California values such as equity, inclusivity, and environmental protection. 
PLANO, Texas, May 4, 2022 (SEND2PRESS NEWSWIRE) -- KIS Technologies, LLC, a leading provider of kiosks, ticketing and parking technology, announces a new partnership with Payfactory. The collaboration meets KIS Technologies' goals to accelerate the payment process, expedite onboarding and offer a higher level of service to clients.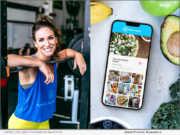 BOULDER, Colo., May 4, 2022 (SEND2PRESS NEWSWIRE) -- The Macrostax team celebrates the Fifth Anniversary of the No. 1 Macro app on the market, not only earning $17 million in lifetime revenue, but also helping to transform the lives of their 150,000 members. This is the first app of its kind to take the guesswork out of "what to eat," simplifying the macro counting process with customized nutrition plans and auto-portioned recipes.
PFLUGERVILLE, Texas, May 4, 2022 (SEND2PRESS NEWSWIRE) -- Zeteo Biomedical LLC announced today the availability of the ZEOx1 OrionMRQ™ nasal drug and vaccine delivery device. Zeteo's latest innovative delivery device provides pharmaceutical and biotech companies developing drugs, peptides, proteins, monoclonal antibodies and vaccines with precise, metered unit dose systemic delivery via the nasal route.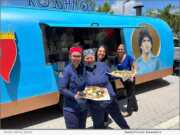 DELRAY BEACH, Fla., May 4, 2022 (SEND2PRESS NEWSWIRE) -- Spodak Dental Group has been awarded the No. 5 Top Workplaces 2022 honor by The Sun Sentinel in the small business category. This is the sixth time that the Group has won the award.
BALTIMORE, Md., May 4, 2022 (SEND2PRESS NEWSWIRE) -- Ernst & Young LLP (EY US) today announced that Sales Boomerang co-founders Mark Cunningham, president, and Alex Kutsishin, CEO, were named finalists for the Entrepreneur Of The Year® 2022 Mid-Atlantic Award. Entrepreneur Of The Year is one of the preeminent competitive business awards for entrepreneurs and leaders of high-growth companies who think big to succeed.