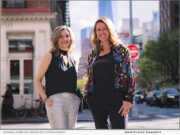 PASO ROBLES, Calif. /California Newswire/ -- Dream Big Darling and The Millinger Group today announced, "FLOurish 2022," a personalized assessment program for emerging women leaders in the wine and spirits industry. Qualified individuals are now invited to apply for one of 17 FLOurish scholarships that provide full-ride access to this innovative coaching and mentorship experience.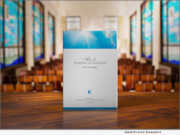 LOS ANGELES, Calif. /California Newswire/ -- On World Press Freedom Day May 3, the Church of Scientology emphasizes that with freedom must come responsibility. The Church of Scientology International publishes a booklet to clarify religious freedom and its ramifications in today's troubled world.
FRESNO, Calif. /California Newswire/ -- Guarantee Real Estate, the Central Valley's leading real estate brokerage, is proud to offer home sellers new ways to sell their properties with the opportunity to request an immediate cash offer before they list. By partnering with QuickBuy, sellers will enjoy the certainty and the conveniences of an immediate offer while benefiting from the expertise and guidance of Guarantee's expert agents.
CAYCE, S.C., May 3, 2022 (SEND2PRESS NEWSWIRE) -- Pops Mart, LLC recently signed Sokal, the Raleigh, N.C. based automotive advertising agency firm, as their agency of record. Pops Mart, LLC, whose chain includes 24 stores currently, will utilize Sokal to provide website design, digital, and a variety of creative design services.
LUMBY, British Columbia, May 3, 2022 (SEND2PRESS NEWSWIRE) -- Sci-Fi book "Exit to Morvana" (ISBN: 978-0228836261) by Canadian author Marilynn Wood, started out as a book about our socioeconomic problems on this planet. After the author experienced a UFO event, she began to wonder what beings from another planet would think of us, and the way we treat one another. From this "Exit to Morvana" was born.
ATLANTA, Ga., May 3, 2022 (SEND2PRESS NEWSWIRE) -- Down Payment Resource (DPR), the nationwide database for U.S. homebuyer assistance programs, today announced that Realtor.com® has deployed DPR's search tool that helps home shoppers find homebuyer assistance programs.