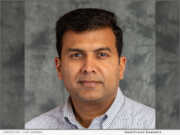 STATE COLLEGE, Pa., Jan. 19, 2022 (SEND2PRESS NEWSWIRE) -- EnergyCAP, LLC, the leading provider of energy management and utility bill processing software, today announced that Lalit Agarwal has been named Vice President, Energy Management & Sustainability.
RALEIGH, N.C., Jan. 19, 2022 (SEND2PRESS NEWSWIRE) -- Lanphere Auto Group and Motorcycles recently signed Sokal, The Raleigh based Automotive Advertising firm, as their agency of record. Lanphere Auto Group consists of five dealerships, including Beaverton Honda, Beaverton Kia, Beaverton INFINITI, Bob Lanphere's Newberg Jeep Ram, and Bob Lanphere's Beaverton Motorcycles.
HOUSTON, Texas, Jan. 19, 2022 (SEND2PRESS NEWSWIRE) -- As part of their endeavors to assist restaurants in increasing their overall brand image through the incorporation of promotional products, Houston Embroidery Service team have published their brand-new blog providing restaurant owners with a helpful list of promotional products that is sure to positively increase the eatery's brand image, as well as its overall guest satisfaction.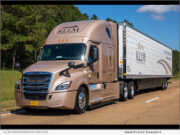 JACKSON, Miss., Jan. 19, 2022 (SEND2PRESS NEWSWIRE) -- KLLM Transport Services (KLLM), one of the leading temperature-controlled, truckload carriers in North America, announced today the largest comprehensive pay and compensation increase in company history.