ATLANTA, Ga., Jan. 18, 2022 (SEND2PRESS NEWSWIRE) -- As the U.S. Senate continues to discuss voting rights amid national efforts to disenfranchise voters, the new Lincoln County Board of Elections will vote Wed. Jan. 19, 2022 on whether to close all polling places except one. A coalition of voting rights activists will present a petition to the board at 3:30 p.m. Jan. 19, and a press conference will follow. The petition drive was coordinated by the Georgia Coalition for the People's Agenda (The Peoples Agenda) among others.
NORWALK, Conn., Jan. 18, 2022 (SEND2PRESS NEWSWIRE) -- Choyce Peterson, Inc., a full service commercial real estate brokerage firm with a specialization in tenant representation, announced the release of its 24th semi-annual Lower Fairfield County Office Space Availability Poster.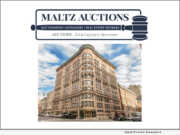 CENTRAL ISLIP, N.Y., Jan. 18, 2022 (SEND2PRESS NEWSWIRE) -- Maltz Auctions, a premier full-service auction company serving the Continental United States and Caribbean, has announced it will auction 1835 shares of capital stock of 45 East 66th Owners Corp. and appurtenant to 45 East 66th Street, PHAB, New York, New York on Wednesday, March 2, 2022, at 9:30 a.m., in person at the offices of Pryor Cashman LLP, located at 7 Times Square, New York, NY, and online via Maltz Auction's website.
BUCKS COUNTY / LEHIGH VALLEY, Pa., Jan. 18, 2022 (SEND2PRESS NEWSWIRE) -- Front Porch Cohousing is excited to announce the launch of their new brand and the inspiration behind that change. As a cohousing community of private homes clustered around shared space, Front Porch Cohousing will intentionally design spaces to create opportunities for those with and without neuro or cognitive disabilities to build meaningful and lasting relationships.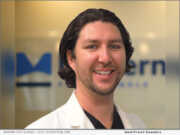 LARGO, Fla., Jan. 18, 2022 (SEND2PRESS NEWSWIRE) -- Modern Foot & Ankle opens its sixth clinic - and first in Pinellas County - on Friday. The Central Florida podiatric group has selected Kyle Haverstrom, DPM, as the provider for the new Largo, Florida, location.
FORT SMITH, Ark. and NASHVILLE, Tenn., Jan. 18, 2022 (SEND2PRESS NEWSWIRE) -- Weldon, Williams & Lick, Inc. (WW&L), a visionary provider of ticketing and custom security printed solutions, has partnered with Project Admission to offer digital commemorative tickets to new and existing clients. The longtime global leader in commemorative ticketing, WW&L has tapped Project Admission to help seamlessly expand their offerings into the digital realm.