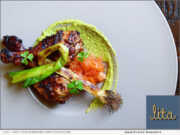 WALNUT CREEK, Calif. /California Newswire/ -- Ghaben Partners is excited to announce the grand opening of LITA, a celebration of cultures and flavors influenced by the melting pot of Miami, slated to open January 20, 2022. While contemporary Caribbean cuisine is often overlooked in modern fine dining, LITA will prove that these flavors are undeniably decadent.
FARGO, N.D., Jan. 13, 2022 (SEND2PRESS NEWSWIRE) -- Washington Youth Soccer and PushSave are proud to announce their two-year partnership agreement. Over the next two years PushSave will serve as Washington Youth Soccer's managed services fundraising solution. Through this partnership, PushSave will provide Washington Youth Soccer and its member associations and clubs the opportunity to capitalize on PushSave's unique and innovative way to raise money.
DENVER, Colo., Jan. 13, 2022 (SEND2PRESS NEWSWIRE) -- ACES Quality Management® (ACES), the leading provider of enterprise quality management and control software for the financial services industry, announced it processed more than 4.5 million audits through its ACES Quality Management & Control® software in 2021.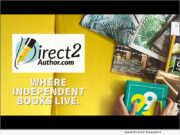 NEW ORLEANS, La., Jan. 13, 2022 (SEND2PRESS NEWSWIRE) -- The self-publishing book industry's exponential growth has taken the world by storm. Opening doors once closed to unknown writers, self-publishing creates an alternative - some may say disruptive - option for writers with a small fan base to share their work and build brand awareness on a global scale. Empowered by the popular do-it-yourself movement, a new direct-to-customer bookselling platform, Direct2Author.com, launched in December.
JACKSONVILLE BEACH, Fla., Jan. 13, 2022 (SEND2PRESS NEWSWIRE) -- SalesLeads announced today the December 2021 results for the new planned capital project spending report for the Industrial Manufacturing industry. The Firm tracks North American planned industrial capital project activity; including facility expansions, new plant construction and significant equipment modernization projects. Research confirms 134 new projects in the Industrial Manufacturing sector.
ATLANTA, Ga., Jan. 13, 2022 (SEND2PRESS NEWSWIRE) -- Industry thought leaders across youth soccer have partnered with Stack Sports to launch the GOALS Council, an innovative strategic advisory council. This council brings together forward-thinking stakeholders from across the country to solve pressing problems facing youth soccer today, and work together to better the sport for the next generation.