​DENVER, Colo., Jan 12, 2022 (SEND2PRESS NEWSWIRE) -- January news from the Industry Group and the Kiosk Association: NRF is coming up this weekend and we are hopeful our retail facial payment finalist takes home the "Best Payment Innovation" award. The transactions and enrollment numbers certainly justify it.
SCOTTSDALE, Ariz., Jan. 12, 2022 (SEND2PRESS NEWSWIRE) -- ThinkZILLA Consulting, announced its 15-week entrepreneur accelerator program for female minority entrepreneurs. The only firm that combines program management resources with extensive DE&I expertise, a network of thousands of minority-led business suppliers and full-service marketing capabilities, has expanded programming to combat poverty and support entrepreneurs in need of access.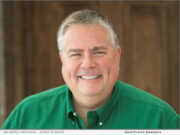 ADDISON, Texas, Jan. 12, 2022 (SEND2PRESS NEWSWIRE) -- Mid America Mortgage, Inc. (Mid America) announced industry veteran Jarred Talmadge has joined Mid America as Western Reverse Mortgage Sales Manager. In this role, Talmadge is responsible for expanding Mid America's reverse mortgage presence in the Western U.S.
NOVI, Mich., Jan. 12, 2022 (SEND2PRESS NEWSWIRE) -- Vice Capital Markets, a leading mortgage hedge advisory firm for independent lenders, banks and credit unions, announced today that the company set a new internal trade volume record last year, trading more than $202 billion on behalf of its full service clients. Using an advantageous mix of delivery and execution, the company was able to help its clients capitalize profitably on each trade.
WASHINGTON, D.C., Jan. 12, 2022 (SEND2PRESS NEWSWIRE) -- Housing Finance Strategies President Faith Schwartz today announced that the firm will host its annual housing policy and technology event on September 26-27, 2022. The returning support of #HousingDC22 sponsors is notable and a testament to the quality of the event.
GOLDSBORO, N.C., Jan. 12, 2022 (SEND2PRESS NEWSWIRE) -- Deacon Jones Auto Group is pleased to announce the complete remodel and all new facility design from Hyundai Motor corporation by Deacon Jones Hyundai in Goldsboro.