SACRAMENTO, Calif. /California Newswire/ -- Calif. Governor Gavin Newsom has issued a proclamation adding Trinity County to the state of emergency proclaimed last week to assist several California counties across the state impacted by recent winter storms.
SACRAMENTO, Calif. /California Newswire/ -- As part of the state's ongoing efforts to protect Californians amid the national surge in COVID-19 cases driven by the Omicron variant, Calif. Governor Gavin Newsom has signed an executive order establishing consumer protections against price gouging on at-home test kits.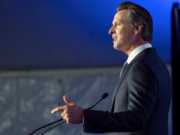 SACRAMENTO, Calif. /California Newswire/ — Over the weekend, on Saturday, Jan. 8, Calif. Governor Newsom's Administration unveiled a proposed $2.7 billion COVID-19 Emergency Response Package – including a $1.4 billion emergency appropriation request – to bolster testing capacity, accelerate vaccination and booster efforts, support frontline workers, strengthen the health care system and battle misinformation.
HOUSTON, Texas, Jan. 10, 2022 (SEND2PRESS NEWSWIRE) -- TNCRadio.LIVE announced today that some well-known personalities have joined with the trucker-focused Internet streaming radio station to provide new programming beginning in January 2022. Alex Debogorski, Marcia Campbell, and Dr. Christopher Cortman join the lineup of the Streaming Radio Station dedicated to truckers.
TORRANCE, Calif. /California Newswire/ -- The American Youth Soccer Organization (AYSO) is pleased to announce that it has renewed its official partnership with Sports Connect, powered by Stack Sports, as the Exclusive Registration and Member Management Platform for an additional four years. This partnership is aimed to create a more simplified registration and back-office experience, allowing AYSO volunteers and staff to focus on growing the game of soccer in their local community.
PEACHTREE CORNERS, Ga., Jan. 10, 2022 (SEND2PRESS NEWSWIRE) -- Capstone Logistics, LLC ("Capstone" or the "Company"), a leading provider of end-to-end supply chain solutions, announced today that it has acquired Insource Performance Solutions, LLC ("Insource") for cash from management. Insource is a Charlotte, North Carolina-based warehouse services company providing a range of value-added, outsourced services to distribution centers.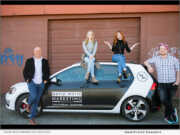 TACOMA, Wash., Jan. 10, 2022 (SEND2PRESS NEWSWIRE) -- David White Marketing Services has just launched their Support Local Campaign to give away $5,000 of marketing & advertising services to 2 businesses in the PNW. The purpose of this campaign is to support local business during a tough time of a changing digital landscape from large platforms like Google & Facebook. You can nominate a business on their website.