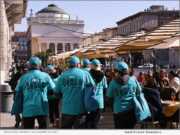 LOS ANGELES, Calif. /California Newswire/ -- Foundation for a Drug-Free World volunteers from Scientology Churches and Missions across Italy provide fact-based drug education to help stem the damage caused by drug abuse and addiction.
LAWRENCEVILLE, Ga., Jan. 5, 2022 (SEND2PRESS NEWSWIRE) -- Alliance Group launched their fifth annual Living Benefits Awareness Month, or LBAM, to be observed throughout the month of January 2022. The industry-wide campaign, which takes place each January, aims to educate consumers on the importance of owning Living Benefits life insurance and the role it plays in protecting families' financial security.
PLANO, Texas, Jan. 6, 2022 (SEND2PRESS NEWSWIRE) -- Oregon Youth Soccer Association, the governing body for US Youth Soccer in Oregon, and U.S. Soccer Connect powered by Stack Sports have announced a five-year extension of their long-standing partnership.
MCLEAN, Va., Jan. 5, 2022 (SEND2PRESS NEWSWIRE) -- By Light Professional IT Services LLC (By Light), as a primary subcontractor to Flatirons Solutions Corporation, a U.S. company, was awarded a contract by the United States Patent and Trademark Office (USPTO) for the Patent Data and Document Management (PDDM) program with a potential value of $1.4 billion.
AUSTIN, Texas, Jan. 5, 2022 (SEND2PRESS NEWSWIRE) -- Connected Industrial Mobility leader, SIERA.AI, announced the completion of a $6.9 million seed funding round. The funding round was supported by Parkway Venture Capital, a New York venture capital firm and Ubiquity Ventures, a Silicon Valley seed-stage institutional venture capital firm.
NORWALK, Conn., Jan. 5, 2022 (SEND2PRESS NEWSWIRE) -- After, Inc., the leading customer experience technology company providing software and services to the world's top manufacturers, retailers and merchants, today announced its partnership with PermaPlate Furniture, the furniture protection plan division of PermaPlate®.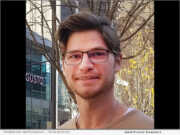 DANBURY, Conn., Jan. 5, 2022 (SEND2PRESS NEWSWIRE) -- Promontory MortgagePath LLC, a leading provider of comprehensive digital mortgage and fulfillment solutions, announced today it has promoted Kevin Wheeler to managing director of product and engineering. Wheeler previously held the position of director of backend engineering at Promontory MortgagePath.
ATLANTA, Ga., Jan. 5, 2022 (SEND2PRESS NEWSWIRE) -- BankSouth Mortgage today announced that Senior Mortgage Banker Shannon K. Bradshaw has been recognized as a 2022 Five Star Mortgage Professional award winner. Each year, Five Star Professional honors outstanding real estate agents and mortgage professionals across the country, recognizing no more than 7% of all agents in a market.
ADDISON, Texas, Jan. 5, 2022 (SEND2PRESS NEWSWIRE) -- Mid America Mortgage, Inc. (Mid America) announced today it has secured an additional line of liquidity from J.V.B. Financial Group, LLC (member of FINRA and SIPC) ("JVB"), an indirect controlled subsidiary of Cohen & Company Inc. (NYSE American: COHN), through the company's Agency MBS & Gestation Repo Group.