SAN FRANCISCO, Calif. /California Newswire/ -- Edgewood Partners Insurance Center d.b.a. EPIC Insurance Brokers & Consultants (EPIC) announced today that it has acquired Oversea Insurance Agency trading as Oversea Yacht Insurance (Oversea). Oversea is based in San Diego, CA and Ft Lauderdale, FL.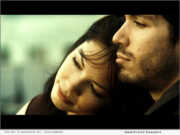 LOS ANGELES, Calif. /California Newswire/ -- Avoid the pitfalls that can derail those New Year's resolutions by adopting the common-sense moral code contained in "The Way to Happiness." Watch "The Way to Happiness" book-on-film on the Scientology Network.
IRVINE, Calif. /California Newswire/ -- Mortgage Coach, a borrower conversion platform empowering mortgage lenders to educate borrowers with interactive presentations that model home loan performance over time, announced the promotion of two of its department directors to vice president-level positions. Jacob Gibbs was promoted from Director of Technology to VP, Technology, and Shannon Baldwin was promoted from Director of Marketing to VP, Marketing.
ROCHESTER, N.Y., Jan. 4, 2022 (SEND2PRESS NEWSWIRE) -- MediSked, LLC was named as one of the Top 10 Population Health Management Solution Companies of 2021 by Healthcare Tech Outlook, a print and digital platform offering healthcare decision makers critical information on adopting, innovating and building new programs and approaches to enhance their capability to provide care.
ORLANDO, Fla., Jan. 4, 2022 (SEND2PRESS NEWSWIRE) -- Cole Engineering Services, Inc. (CESI), a By Light Company, has been awarded the Cyber Training, Readiness, Integration, Delivery and Enterprise Technology (Cyber TRIDENT) $957M Indefinite Delivery/Indefinite Quantity (IDIQ) contract. The Cyber TRIDENT contract is utilized by Department of Defense (DoD) organizations and other non-DoD agencies that have related cyber training needs.
DANBURY, Conn., Jan. 4, 2022 (SEND2PRESS NEWSWIRE) -- Leading digital mortgage and fulfillment solutions provider Promontory MortgagePath LLC announced its Chief Compliance Officer Elisha Werner has been named one of Mortgage Professional America's (MPA) Elite Women 2021. The MPA Elite Women award seeks to honor women in the mortgage sector who are pushing boundaries to diversify a traditionally male-dominated industry.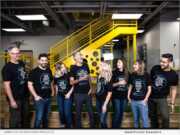 SCOTTSDALE, Ariz., Jan. 4, 2022 (SEND2PRESS NEWSWIRE) -- A new Arizona company, JabberYak, is on a mission to engage people with common interests using their ice breakers products, including customized T-Shirts, event badges, name tags, and office name plates designed to ignite meaningful, face-to-face communication without relying on personal devices.