SACRAMENTO, Calif. /California Newswire/ -- The 3rd Annual Art Fur Paws Online Auction to benefit the Sacramento SPCA will be live at Witherell's from November 18 to December 2, 2021. Now in its third year, this two-week auction will feature artwork by many of the region's finest artists, as well as antiques, collectibles, and jewelry, all donated by Sacramento SPCA supporters.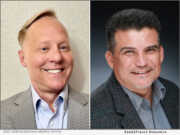 SAN DIEGO, Calif. /California Newswire/ -- ReverseVision, the leading national provider of Home Equity Conversion Mortgage (HECM) and private reverse mortgage sales and origination technology, announced that it added Eric Samuelson as vice president of finance and Andres Ochoa as systems administrator. The two positions will play key roles in optimizing internal functions and prepping the company to scale.
LOS ANGELES, Calif. /California Newswire/ -- Curious about Scientology? Set aside November 21, World Television Day, to explore the Scientology Network, learn about the world's youngest major religion and answer the question 'What is Scientology?' for yourself.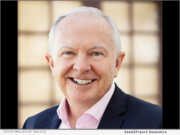 PHOENIX, Ariz., Nov. 16, 2021 (SEND2PRESS NEWSWIRE) -- Steve Phillips, a change-oriented global technology executive, has joined TAG CXO to offer interim and fractional executive CIO services available for on-demand engagement to mid-market operators.
NEW YORK CITY, N.Y., Nov. 16, 2021 (SEND2PRESS NEWSWIRE) -- Globally recognized and leading data recovery software company, 4DDiG has recently released the updated new version of its data recovery software which is compatible to perform Windows 11 data recovery.
NORWALK, Conn., Nov. 16, 2021 (SEND2PRESS NEWSWIRE) -- Choyce Peterson, Inc. (choycepeterson.com), a full-service commercial real estate brokerage firm, announced they are exclusively representing seven properties totaling approximately 160,000 square feet (SF) of space in Stamford and Norwalk, CT. Choyce Peterson Vice President Adam Cognetta is leading the brokerage team.
LOWELL, Mass., Nov. 16, 2021 (SEND2PRESS NEWSWIRE) -- Lowell Chamber Orchestra is proud to present "As One" on Saturday, November 20, 2021, 7:30 p.m., at Middlesex Community College. The critically acclaimed, 75-minute chamber opera created by composer Laura Kaminsky and librettists Kimberly Reed and Mark Campbell with film by Ms. Reed, has had nearly 50 productions around the world and, according to OPERA America, is the most produced contemporary opera in North America.