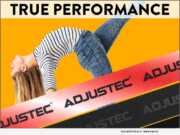 WOODLAND HILLS, Calif. /California Newswire/ -- The US Patent and Trademark Office (USPTO) recently awarded Talon's Adjustec a second patent in a series of patterns concerning their Adjustec stretch technology Bandroll product. The patent provides additional protection for the Adjustec Bandroll-the design behind Talon's Inventor of the Year Award for 2020, awarded by Aramark. Following this second patent are two more patterns pending for the Adjustec Bandroll that cover even a wider range of applications.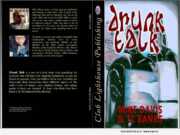 ANAHEIM, Calif. /California Newswire/ -- Authors Mike Davis AND TL Banks would like to announce their new book "Drunk Talk" (ISBN: 979-8675709625). "Drunk Talk" is a one-of-a-kind book with something for everyone and will have you laughing hysterically as you are forced to question what you believe to be true.
SORRENTO, Victoria, Australia, July 8, 2021 (SEND2PRESS NEWSWIRE) -- Leading SD-WAN provider, Fusion Broadband, has expanded into Equinix, which will give it a significantly larger global footprint and enable it to offer customers enhanced performance and more advanced connectivity options.
NEW YORK, N.Y., July 8, 2021 (SEND2PRESS NEWSWIRE) -- Jencap Group, LLC (Jencap), the wholesale program management and binding authority business of Galway Insurance Holdings LP (Galway), has acquired London-based Worldwide Hole 'N One Ltd. (WHNO).
ALEXANDRIA, Va., July 8, 2021 (SEND2PRESS NEWSWIRE) -- Aligned Technology Solutions has been named as one of the world's premier managed service providers in the prestigious 2021 Channel Futures MSP 501 rankings. Since 2010 ATS has been helping organizations leverage and manage technology to grow and secure their businesses.
ATHENS, Ga., July 8, 2021 (SEND2PRESS NEWSWIRE) -- FormFree® has partnered with ICE Mortgage Technology™, part of Intercontinental Exchange, Inc. (NYSE: ICE), a leading global provider of data, technology and market infrastructure,  to make its AccountChek 3n1 asset, income and employment verification service available in Encompass®, the mortgage industry's leading cloud-based loan origination platform.
WEST BLOOMFIELD, Mich., July 8, 2021 (SEND2PRESS NEWSWIRE) -- Pristine Rejuvenation, located in West Bloomfield, recently converted from a mobile medical aesthetics practice created in early 2020 at the height of the COVID-19 pandemic to a more permanent location to serve its clients in a greater capacity.
SKOKIE, Ill., July 8, 2021 (SEND2PRESS NEWSWIRE) -- Music Theater Works will present "Mamma Mia!" at the North Shore Center For The Performing Arts In Skokie (9501 Skokie Blvd, Skokie, IL 60076) from August 19, 2021 through August 29, 2021 being the second production of the 2021 Season.