SAN FRANCISCO, Calif. /California Newswire/ -- UnityOneCloud announced that its Cloud Infrastructure Brokerage & Orchestration Services has been recognized as a "Leader" in the latest NelsonHall NEAT analysis within the Cloud Orchestration Services market segment.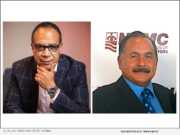 SACRAMENTO, Calif. /California Newswire/ -- The new year is off to an industrious start with Jay King, CEO and President of the California Black Chamber of Commerce (CBCC), announcing a statewide partnership with the National Association of Minority Contractors, Northern California (NAMCNC), under the direction of its Northern California Chapter President, Pete Varma.
MARINA DEL REY, Calif. /California Newswire/ -- Loren Data Corp. (LD.com), a leader in B2B messaging platform technology, announced today that Accelerated Analytics, the leading provider of supply chain analysis for products, inventory and retail store sales, has selected Loren Data's ECGrid backbone for aggregating valuable data from retailers and their suppliers.
SAN JOSE, Calif. /California Newswire/ -- Bayflex Solutions announced that it has signed an agreement with NextFlex, America's Flexible Hybrid Electronics Manufacturing Institute, to expand existing endurance test capabilities at NextFlex.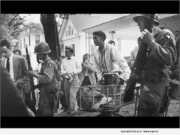 GAMBIER, Ohio, Feb. 22, 2021 (SEND2PRESS NEWSWIRE) -- The Gund Gallery at Kenyon College is pleased to announce the release of the first episode in the new docuseries "Can't Look Away: Photographs of the Civil Rights Struggle."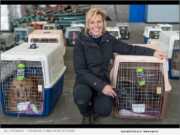 VASS, N.C., Feb. 22, 2021 (SEND2PRESS NEWSWIRE) -- China Rescue Dogs, a 501(c)(3) organization committed to rescuing and saving dogs from China and adopting them into homes in the U.S. and Canada, is calling on the public to help them save over 200 additional dogs.
ROCKVILLE, Md., Feb. 22, 2021 (SEND2PRESS NEWSWIRE) -- The 19th National Postdoctoral Association (NPA) Annual Conference is set for April 15-16, 2021 and will include educational, career advancement and networking opportunities benefiting postdoctoral scholars ("postdocs") and their host institutions around the world. More than fifty experts will dive into themes of top importance to the greater postdoc community.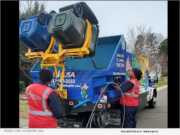 DURHAM, N.C., Feb. 22, 2021 (SEND2PRESS NEWSWIRE) -- Since the pandemic struck last year, many businesses have struggled to stay afloat and others unfortunately, have had to close their doors. But Trash Can Cleaning USA, a HUB-certified North Carolina company, has not been one of them. It's managed to flourish in times of economic uncertainty, and that's mostly due to its service offering - a unique way to keep customers' trash and recycle cans clean.