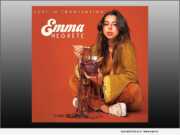 LOS ANGELES, Calif. /California Newswire/ -- Business Records LLC today announced that soulful-pop singer-songwriter and Des Moines native, Emma Negrete, teases her debut EP "Algorithms," with the release of the first single, "Lost In Translation."
REDONDO BEACH, Calif. /California Newswire/ -- Amplify-Now, a leading provider of Strategy Execution Management software, and orgshift solutions, a transformational consulting services firm located in Toronto, Canada, have entered into a partnership to market and deliver solutions that give clients the tools they need to achieve their strategic transformation goals.
PALM BEACH GARDENS, Fla., Feb. 5, 2021 (SEND2PRESS NEWSWIRE) -- We are pleased to announce that K9 P.I. Inc, in conjunction with PepeDogs™, is jumping into the fight to better protect people from COVID-19. We have already successfully trained a dog to detect COVID-19 and are currently in the process of adding additional dogs to our workforce arsenal.
ANNAPOLIS, Md., Feb. 5, 2021 (SEND2PRESS NEWSWIRE) -- The Colby Group (TCG) announced today that, after growing by 85% in 2020, it is poised in 2021 to continue its growth path with its recent investment in two new hires, Max Warren as Chief Growth Officer, and Brian Carter as Chief Marketing Officer.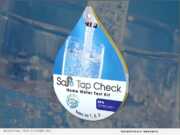 ROCK HILL, S.C., Feb. 5, 2021 (SEND2PRESS NEWSWIRE) -- For over 30 years, Industrial Test Systems, Inc. (ITS) has been a leading innovator of instruments and chemistries designed to test water quality. The company continues to push industry boundaries by shifting its packaging process and reducing its carbon footprint.
AUSTIN, Texas, Feb. 5, 2021 (SEND2PRESS NEWSWIRE) -- Kalyagen™, along with the Sociedad Espanola de Medicina Regenerativa y Terapia Celular (the "Spanish Society of Regenerative Medicine and Cell Therapy"), is pleased to announce the launch of a multicenter clinical trial, "The Effect of Stemregen and Adipose Stroma Vascular Fraction (SVF) Either Individually or in Combination in Patient With Heart Failure," to evaluate the use of stem cell therapies in patients suffering from heart failure.