LOS ANGELES, Calif. /California Newswire/ -- Breaking Hits, an organized aggregator of an authentic opinion App, is ramping up to launch its pilot program. The first will focus on the Super Bowl and the second on Valentine's Day. Both will ask, "Retire or fire?" and ask music and non-music related questions. It's a new voice that music industry pros will want to hear.
MARINA DEL REY, Calif. /California Newswire/ -- Loren Data Corp. (LD.com), a leader in B2B messaging platform technology, announced today that Faxinating Solutions, a Montreal-based service provider, has partnered with Loren Data's ECGrid(r) backbone to connect its customers to EDI VAN trading partners.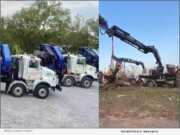 JACKSONVILLE, Fla., Feb. 1, 2021 (SEND2PRESS NEWSWIRE) -- Don Dowd, owner of tree lead marketing company Tree Leads Today, announced his new partnership with Justin Hartmann of Canary Tree. As soon as Don Dowd saw Justin Hartmann's short-term grapplesaw crane leasing model, he knew it was the perfect solution for his clients who struggle to keep pace with their backlog of work.
TORRANCE, Calif. /California Newswire/ -- The COVID-19 pandemic has devastated businesses all over the country. Despite this hostile business climate, Getec Industrial's business grew by 28%. This was due to several actions taken by executive leadership this year.
ROCKVILLE, Md., Feb. 1, 2021 (SEND2PRESS NEWSWIRE) -- As advocates for a rewarding postdoctoral experience, the National Postdoctoral Association (NPA) applauds the National Institutes of Health (NIH) for increasing the Ruth L. Kirschstein National Research Service Award (NRSA) stipends for fiscal year 2021.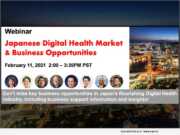 SEATTLE, Wash., Feb. 1, 2021 (SEND2PRESS NEWSWIRE) -- The Hyogo Business & Cultural Center and the Kobe Trade Information Office today announced the hosting of a webinar for Healthcare Tech and Digital Health startups looking for opportunities to expand their business into Japan. The webinar will be the first of its kind, with the goal of connecting with and providing useful information to as many potential future business partners as possible.